Oct
18

October 18, 2009 |

Leave a Comment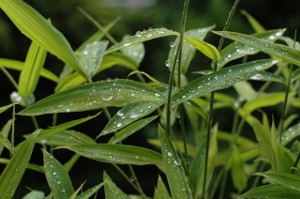 The Contact Center Association of the Philippines (CCAP), the biggest organization of call centers in the country, reports that only four call center sites were isolated by flood watersfrom the devastation inflicted by typhoon "Ondoy," (International Name: Ketsana).
Minimal impact occurred for three of CCAP's member companies, mostly in the form of stranded employees.
The three customer contact companies: TeleTech, ICT, and NCO experienced some disruption in operations but nothing major or permanent as  none of their equipment were damaged. Most their facilities were located in elevated, mall areas.
Situated in Riverbanks mall in Marikina City, ICT saved its computers and networking equipment by transporting these to the second floor of the building at the extreme of Ondoy's downpour.
NCO also has a site in Marikina City but it occupied the second floor of Robinsons mall. It did not report any damages.
TeleTech reported two of its sites — in Robinsons mall in Cainta and Novaliches — were surrounded with water but the company said this resulted to minimal disruption to its operations.
The recent deluge that devastated residential areas in the Philippines, gave the country's outsourcing  industry the opportunity to test the robustness of their IT network infrastructure.  CCAP's board plans to finalize a disaster mitigation program for their members.
"One reason why the call center did not suffer very much from this calamity is the fact that they merely rerouted the traffic to other sites"

– Martin Crisostomo, executive director for external relations of the Business Processing Association of the Philippines (BPAP).
Although each call center company has its disaster plan for business continuity, the CCAP's disaster mitigation strategy will involve pooling our resources. Though the CCAP already drafted this program a long time ago but Ondoy provided the incentive to finalize this.

Outsourcing Solutions, Inc. – your outsourcing partner!
Reference:
Calimag, Melvin. "RP outsourcing business emerges unscathed from Ondoy test." 18 October 2009. The Manila Bulletin. Accessed 18 October 2009. Link Here
Comments
Recommended Providers
Recommended Articles
Ask the Expert
Please
click here
or send an email to
jeff@outsourcing.ph
with your questions about outsourcing.