Oct
5

October 5, 2009 |

Leave a Comment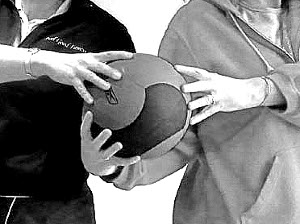 In a previous Outsourcing Opinions article "Outsourcing – Above the Storm", chief executive of the Business Processing Association of the Philippines (BPAP) Oscar Sanez states that many BPO centers in Metro Manila area remain unaffected by the passage of tropical storm Ketsana (local name Ondoy) despite heavy flooding.
Now, a week later, a more pragmatic report of the damage brought on by the heavy rains on the Philippines' business process outsourcing sector in main island Luzon is released.
Ooutsourcing firms in Metro Manila, managed to operate without a hitch. Only a few companies experienced operational problems, particularly those that were located in the most-flooded areas of Marikina City and Cainta, Rizal. These include the ICT Group, NCO, and TeleTech.
Business Process Association of the Philippines (BPAP) Director for Industry Affairs Jonathan de Luzurriaga said, many of the employees in the affected areas were unable to report for work due to floods, which prompted company managers to move certain processes elsewhere, either locally or off-shore.
There were no major damages to BPO facilities and that these locations would be back in operation soon.
The typhoon has not affected the country's perception as a BPO location. There were even some companies that received assistance from branches outside the Philippines. The BPAP is presently in talks with several investors last Monday, September 28.

Outsourcing Solutions, Inc. – your outsourcing partner!
Reference:
Villafania, Alexander. "BPO operations going back to normal." 5 October 2009. The Philippine Daily Accessed 5 October 2009. Link Here
Comments
Recommended Providers
Recommended Articles
Ask the Expert
Please
click here
or send an email to
jeff@outsourcing.ph
with your questions about outsourcing.