Oct
27

October 27, 2009 |

Leave a Comment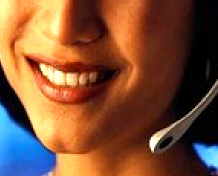 The following are excerpts from an interview of Marife Zamora, Vice President and Country Manager of Convergys Corp, Philippines.
She cites the Filipinos' affinity for Western culture and their customer-centered approach as key factors which makes the Philippines the most prized off-shoring and outsourcing destination for clients around the world.
When they listen to Filipino call center agents, they can actually hear the smile.

We have already delivered 4.02 out of our Philippine target of 4 on a scale of 1-5. Most clients are reluctant to give a 5 (the perfect score) but the Philippines consistently ranked higher than all other geographics.

The Philippines is the leader in customer management.  We continue to see strong demand from our clients to have their customer management services housed here.

To meet this, we work with the local government to ensure that the country remains a rich source of talent and growth.

Outsourcing Solutions, Inc. – your outsourcing partner!
Reference:
Abadilla, Emmie. "Converygs cites selling points for its RP facilities." 27 October 2009. The Manila Bulletin. Accessed 27 October 2009. Link Here
Comments
Recommended Providers
Recommended Articles
Ask the Expert
Please
click here
or send an email to
jeff@outsourcing.ph
with your questions about outsourcing.