Oct
16

October 16, 2009 |

Leave a Comment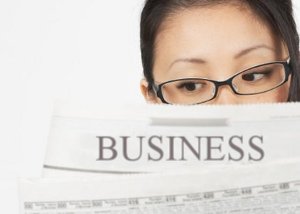 Outsourcing Issues and News.
Get your weekly dose of professional business information and analyses on business process outsourcing (BPO), customer contact and relations management, searched and summarized by Outsourcing Opinions from the world business news agencies and major resource sites.
Upgrading Customer Contact and Service Quality
Providing customers the means and opportunity to comment on their experiences on your products and services is just one component of top-quality customer service operations.
Failing to close the feedback loop by delivering that information back to your employees is a critical mis-step to upgrading customer service and nurturing customer loyalty. On how to best go about ensuring customer satisfaction through properly aknowledging customer feedback, learn from here
Customers can use social media like Facebook, Twitter to inform family, friends and followers what they think about the products, services and customer care a business can provide — or fails to provide.
Read which businesses take this trend seriously and how they're using social media to address customer concerns and profiting from customer satisfaction here
India Inc. The Big are Out of Business, the Small are back In Business
Financial multinationals, like AIG and Citigroup, barely surviving from the worst economic crisis since the Great Depression, shed India back office operations to focus on core operations and cost cuts.
Other than AIG and Citigroup– business units of UBS, American Express and BoA-Merrill Lynch are on the auction block. Read more on this here
So the Big boys are out but small businesss seems to heading back to India. As Western economies improve, big opportunities for sizeable contracts unfold for smaller IT/BPO companies in India. Read about this development here
The Philippines : After the Storms
The natural calamity that befell the major city areas of Luzon, Philippines recently have shown the need for these cities to be upgraded, to be more efficient, more intelligently managed and organized. Technology behemoth Cisco launched their initiative to transform these gridlocked urban areas into model networked communities.
Read more about this initiative here
The 2009 news report "Global Microscope on the Microfi-nance Business Environment" released by the International Finance Corp (IFC) notes that the Philippines ranks third in a global survey on microfinance and topped the category on legal regulatory framework among 55 countries worldwide. Read about this here
Comments
Recommended Providers
Recommended Articles
Ask the Expert
Please
click here
or send an email to
jeff@outsourcing.ph
with your questions about outsourcing.