Oct
9

October 9, 2009 |

Leave a Comment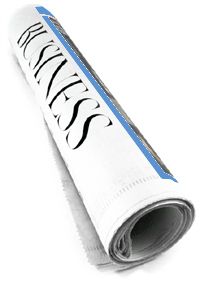 Know your Outsourcing.
Outsourcing Opinions gathers comprehensive articles and analyses on the current news and information, from world media agencies and authoritative sources, regarding outsourcing, off-shoring and business.
In this issue of Outsourcing News Round-up, we have an article on 3 outsourcing dangers as well as news from India that seems as a rebuttal to Gartner's prediction that the outsourcing industry there face a survival test.
Dangers to Off-shoring?
Justin Cooke discusses three common dangers to off-shoring business process and how to identify and deal with them. Learn more here
A solution to these three common dangers is to screen your off-shore business partners/vendors, perform intensive background checks on their performance with their previous or present clients and select those off-shore service providers who are proven and prized by their clients for their competency as well as transparency in doing quality business.
Big Deals in India: Winnings or Warnings?
Research firm Gartner has warned that 25 percent of the top BPO firms today will cease to exist as separate companies in two years' time. One of the culprits is the tendency for these major films to get into bed through unprofitable contracts in their haste to win deals and close them quickly.
Review this forecast here
Recent news have been cropping up on major corporate deals being inked in India's BPO/IT industry. Are these winnings or perhaps signs that the Gartner forecast is coming true? Read and you decide.
IBM has won a USD 200 million deal with India's Datacom Solutions, a subsidiary of Videocon Industries, to provide IT infrastructure and services. With IBM, Datacom aims to provide telecommunication services across India starting this year.
Read more on this news here
IT services firm Mahindra Satyam announced a global alliance partnership with  the worldwide provider of IBM power high availability (HA), disaster recovery (DR) and transformation solutions, Vision Solutions.
Learn more about this partnership here
Healthcare delivery company in India, Fortis completely outsources IT applications and infrastructure management to HCL Technologies for five years. Read more how HCL aims to standardize Fortis hospital operations here
Comments
Recommended Providers
Recommended Articles
Ask the Expert
Please
click here
or send an email to
jeff@outsourcing.ph
with your questions about outsourcing.