Oct
2

October 2, 2009 |

Leave a Comment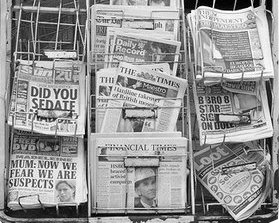 Outsourcing Issues and News.
Get your weekly dose of professional business information and analyses searched and summarized by Outsourcing Opinions from the world business news agencies and major resource sites.
Asia leading Recovery, according to the Int'l Monetary Fund
The International Monetary Fund declares developing Asian countries' rapid growth drives the global economy on its path to recovery. The outlook "improved markedly during the first half of 2009," the fund said in its World Economic Outlook.
Read more about this IMF statement here
The International Monetary Fund also raised its economic projection for a particular country in Asia.
The fund underestimated the Philippines' productivity potential and now said aid the Philippines was no longer poised to fall into a recession given the continued growth in remittances which should support consumption and its government's stimulus programs.
Read about this change of IMF's assessment of the Philippines here
More New Beginnings in the Philippines
The Business Processing Association of the Philippines (BPAP) together with several government agencies  organized an International Outsourcing Summit this October.
The purpose of the Summit are
to examine the changing nature of the industry,
to identify and address challenges to growth, and
to build global partnerships to capitalize on increasing opportunities.
Read more about this International Summit on Outsourcing here
Members of the Cebu Chamber of Commerce and Industry (CCCI) will go on a trade mission to India this coming November 20 to 26 this year. The delegation comes from the information technology (IT), academe, and food sectors.
The trade mission will participate in the 29th International India Trade Fair, it'll be the first delegation from Cebu, Philippines to do so.
Read more about the plans and goals of this trade delegation from Cebu, Philippines to India here
Outsourcing to slow-down after 2009, warns several research groups
In the Philippines,  the latest forecast released by information communications tech research/advisory firm XMG Global expects foreign direct investments in the Philippines to slide this year as investors are streamlining capital.
The Philippines' offshoring and outsourcing industry is expected to close the year with  21.7 percent growth, lower than that 24 percent growth forecast due to the slower growth for IT services and the delay of expansion plans of several BPO players.
Learn more about this forecast here
IT research and advisory firm Gartner gave more grave forecast for India, that more business process outsourcing (BPO) service providers in India will exit the market in coming years.
About 25 percent of the top business process outsourcing (BPO) operatives will not exist as separate entities by 2012, forecasted by Gartner.
Read and learn more about this dire insight on India's IT/BPO here, with this and more here.
Comments
Recommended Providers
Recommended Articles
Ask the Expert
Please
click here
or send an email to
jeff@outsourcing.ph
with your questions about outsourcing.