Sep
27
A few BPO industry executives in India determine that the worst of the global recession is over. By the end of 2009, outsourcing deals are expected to pick up, orders to start coming in.
However, the end of 2009 is still a few months away so the race of outrunning the effects of recession is still far from over. Learn what India IT Inc. has been doing to lighten the load and gain speed over their competitors.
Sep
25
The world's eyes and ears are tuned to the recent deliberations, discussions and declarations of the 2009 G-20 Summit taking place right now in the David Lawrence Convention Center, Pittsburgh-Pennsylvania, United States.
This is the second G-20 summit held in 2009, the first G-20 summit was held in London last April. In this summit, the previously discussed policies dealing with the global financial recession will be evaluated, new measures might be proposed to stimulate the world's economy, among which is the radical reformation of the International Monetary Fund.
Sep
24
It gets me down to read that the Philippines dropped several ranks in two recent surveys in global and IT competitiveness performed by two economic organizations.
These studies used benchmarks in overall business environment, government IT policies, Institutions, macroeconomic stability and many others as criteria.
Makes me wonder briefly why the Philippines ranked lower than last 2008? What geo-socio-political event could have such an effect in such a short time.
Then it hit me, of course! We're months away from the National Elections!
Sep
22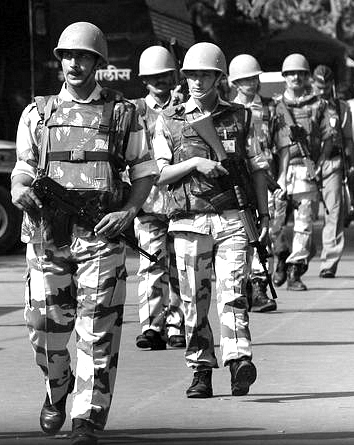 Since the bombings in Mumbai last year, companies in India have taken it upon themselves to heighten security in order to protect property and personnel, even to the point of hiring paramilitary groups to serve as guards and patrol the grounds and entrances of corporate buildings.
Extermist Actions call for Extreme Counter-measures.
« go back
—
keep looking »