Sep
14

September 14, 2009 |

Leave a Comment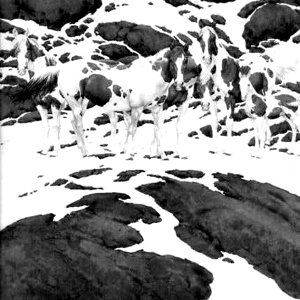 Can you spot the animals in the image? How many can you find?
Many, if not all, things are subject to perception. It could be said that perception builds or define reality. More so in business where perceptions and publicity can influence prosperity or poverty.
Recently, the Business Process Association of the Philippines (BPAP) conducted  a survey of the BPO players in the Philippines as to their perceptions on the competitiveness of the country in the global arena of business outsourcing.
The respondents of the survey were the chief execs of BPO firms based in the Philippines
The results are that a slight majority (about 51 percent) of the respondents believed negative publicity to be a prime deterrent for foreign investors to bring business to the Philippines.
Another concern is the limited pool of labor in the country, particularly 'knowledge workers'.
Many respondents however cite the Philippines' competitiveness to be at par or even slightly better than India. Due to the recent Satyam scandal and persistent past cases of fraud/theft in India, it considered to be less risky to start projects in the Philippines.
However the country still has room to improve its public image in regards to its socio-political situation, network infrastructure, labor deficiencies and geological challenges.
My perception of the country's progress is similar to BPAP CEO Oscar Sanchez, there's no place to go but forward and upward.
By the way, the animals in the image are horses; spotted mustangs maybe. I count 5 mustangs, 4 adults and 1 foal. Did you find the same too?

Outsourcing Solutions, Inc. – your outsourcing partner!
Reference:
Lucas, Daxim. "Negative Perception of Philippines threaten BPOs." 14 September 2009. The Philippine Daily Inquirer. Accessed 14 September 2009. Link Here
Comments
Recommended Providers
Recommended Articles
Ask the Expert
Please
click here
or send an email to
jeff@outsourcing.ph
with your questions about outsourcing.