Sep
18

September 18, 2009 |

Leave a Comment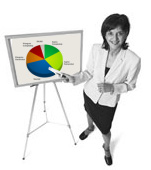 Recent trends are often the wellspring for many business oppportunities.
Keeping a pulse on what society generally values as important or necessary is a sure way to get ahead.
Analyst firm Springboard Research releases a study, "Instant Messaging in Asia Pacific Enterprises: Key Trends and Market Insights", that has found instant messaging (IM) is the second most widely used collaboration and communication tool after e-mail in business enterprises in the Philippines and in select countries of the Asia-Pacific.
It is even considered the #1 inter-office communication and collaboration tool by companies that allow IM software in their office computer networks. Enterprise-type IM are also emerging and gaining attention even though a majority of companies use consumer-type IM software.
IM is now recognized as an important communication tool and in many organizations, IM complements or even replaces relatively more expensive phone calls as a means of long distance intra and inter-organization communication.

Consumer instant messaging tools are a key catalyst for organizations that go on to deploy more integrated and advanced communication and collaboration platforms."

–Balaka Baruah Aggarwal, Senior Research Manager for Emerging Software at Springboard Research.
Like a phone-call, IM occurs at real-time, making it just as efficient. However, IM can be considered to be more effective as  it has many advantages over telephone calls.
Other than being less costly, it's also provides more clarity as information is better relayed when written and read rather than being voiced and listened.  One can now share files and images even videos through the current consumer IM software. It's also more convenient as information/communication via IM can be reviewed directly like a transcript and can be archived for future reference and validation.
This is why more and more companies are utilizing IM as a means to provide customer care and support. Granted it may feel somewhat impersonal and relatively "slower", IM can be a deterrent to certain abuses, can be more effective in terms relaying information-communication and more easily monitored.
Chat and E-mail support could be one advantage to provide a pleasant and satisfying customer experience. To make sure that this type of service doesn't seem too automated, Chat/E-mail agents should be well-versed in written communication to provide unique communiques for each customer's situation.
Another opportunity on this trend is the emerging need for IM software suitable for an enterprise' specific requirements or brand of quality service. This emerging need could be the frontier for custom-designed IM software.
As the saying goes, Knowledge is Power– in the Business World, Data and information bear their weight equal to Gold and if Information is the Energy that lights up Modern Industry, Communication technology is its necessary Conduit.

Outsourcing Solutions, Inc. – your outsourcing partner!
Reference:
Calimag, Melvin. "Asian firms see IM as top collaboration tool." 17 September 2009. The Manila Bulletin, Accessed 18 September 2009. Link Here
Comments
Recommended Providers
Recommended Articles
Ask the Expert
Please
click here
or send an email to
jeff@outsourcing.ph
with your questions about outsourcing.