Sep
1

September 1, 2009 |

Leave a Comment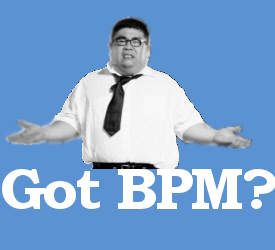 What is BPM?
Business Analysis firm Gartner defines business process management (BPM) as "a management discipline that treats processes as assets that directly contribute to enterprise performance by driving operational excellence."
Simply, it is the integration of the various business processes within an organization through the use of improved information technologies in order to enhance productivity.
There is a need for BPM
IBM, a major IT services and business provider, shares the following findings:
Businesses waste 5.3 hours per employee;
Two-thirds of employees believe there are colleagues who can help them do their jobs better, but they don't know how to find them;
42 percent of people are forced to make decisions with the wrong information at least once per week; and
91 percent of CEOs surveyed said they needed to restructure the way their organizations work.
One way to address these issues is to use technology to automate business processes to improve efficiency, develop effective solutions in order to gain competitive advantage.
With information, business rules and analytics as its essential elements, BPM leads to improved information flow to coordinate the individiual functions such as finance, manufacturing and marketing to derive better efficiences.
More than just making one's company a well-oiled machine that works, BPM can make one's organization a computer digital processor that works faster and more economically too.

Outsourcing Solutions, Inc. – your outsourcing partner!
Reference:
Higgins, John. "The State of BPM: Poised to Take Off." 10 August 2009. E-commerce News. Accessed 29 August 2009.
Link Here
Comments
Recommended Providers
Recommended Articles
Ask the Expert
Please
click here
or send an email to
jeff@outsourcing.ph
with your questions about outsourcing.