Aug
17

August 17, 2009 |

11 Comments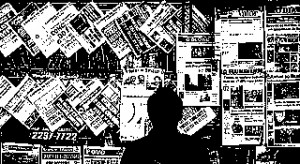 Know your Outsourcing.
Outsourcing Opinions provides comprehensive articles and analyses on the current news and information, from world media agencies and authoritative sources, regarding outsourcing and business.
Stuck in the Cloud
London-based research firm Ovum has found IT services providers are investing in cloud computing despite customers confusion regarding its potential benefits.
Read about this recent IT business trend here
Continent-country trades with island nation
The Philippine International Trading Corporation (PITC) signed a memorandum of agreement (MOA) with the Philippine Russia Inc. (PRI) for the establisment of four trading centers in the Philippines, aiding the access of  local exporters to the huge Russian market.
Read more about this here
UN Agency to study Philippines' ICT success
Houlin Zhao, Deputy Secretary-General of the International Telecommunications Union (ITU), visits the Philippines to investigate first-hand how the country's information and communication technology (ICT) sector has protected the  economy from the recession.
Read more about this news here
Special laws to be set-up against Software Piracy
Software piracy rates in the Philippines are foreseen to decrease once the "special rules" for hearing of intellectual property cases are approved within 2009 to 2010, according to the Business Software Alliance.
Read more about this development against software piracy here
Marketing Automation coming to the Philippines
Business Logic Systems, a marketing automation solutions company based in the UK,  has announced plans to enter the Philippine market to convince local enterprises to make their customer relationship management systems responsive to customer needs.
Learn more about these plans here
Pressure boils Bangalore BPO
The business process outsourcing (BPO) industry in Bangalore, India faces pressures in pricing due to slowing national economy and the entry of new competitors.
Read more about this here
Comments
Recommended Providers
Recommended Articles
Ask the Expert
Please
click here
or send an email to
jeff@outsourcing.ph
with your questions about outsourcing.