Aug
27

August 27, 2009 |

Leave a Comment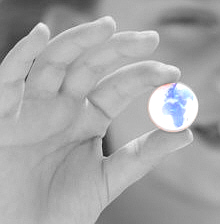 Cebu is a small island in a big world.
Its business sector is smaller than its geography and yet…
It has a big impact on the global stage of business.
Even its micro, small-to-medium enterprises, under-developed as it is, are a seed with a growing potential for continued profitability and prosperity.
Last Wednesday, an economic business forum was hosted by the Sun Star Daily. There representatives from Cebu's business community met and discussed with media and interested parties regarding the concerns, challenges and capacities of small-to-medium enterprises as a generator for jobs and a driver for the economy.
Last count from the country's National Statistics Office place a 99 percent majority of Cebu's more than 31,000 registered business as micro-scale/small-to-medium enterprises.
These micro-scale/small-to-medium enterprises provide for 70 percent of the job opportunities here in the Visayas region.
Micro-scale/small-to-medium enterprises in Cebu are challenged by the following hurdles:
lack of access to financing and markets
lack of human resource development,
lack of raw materials,
lack of product improvement through research,
lack of processing of business permits, and
lack of trade show support.
One can almost call this case, a severe "Lack of All Trades".
All these 6 concerns could be traced to a single lack, a lack of awareness and knowledge.
There are programs and information provided by the government and local commerce chambers but somehow such vital information on business improvement and development seem to miss the common "Juan Tindahan."
This is why the local daily of good repute, Sun Star Cebu, holds these regular economic forums so that information can be siphoned from those in-the-know to those who need-to-know.
So, in my humble opinion, there is no lack of resources present in Cebu just a misproliferation of required information to  help businesses develop their products, services and market strategies– an under-development that's fertile soil to till from enterprises that engage in knowledge processes, business consulting, finance education and market development.

Outsourcing Solutions, Inc. – your outsourcing partner!
Reference:
"Lack of access to funds, markets, hinder growth of MSME sector".  27 August 2009. Sun Star Cebu. Accessed 27 August 2009. Link Here.
Comments
Recommended Providers
Recommended Articles
Ask the Expert
Please
click here
or send an email to
jeff@outsourcing.ph
with your questions about outsourcing.