Jul
6

July 6, 2009 |

Leave a Comment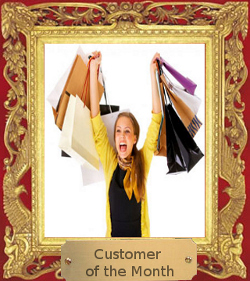 Improving customer relations and keeping customer loyalty should be on every business' agenda of actions.
One avenue to achieve this is offering rewards. A well-implemented reward program does more than just make customers loyal, but also improves a business' brand positioning.
The advantages of a reward program are:
Acquires information about the customers
Increases sales
Reduces costs by improving customer shares
A reward program can get a customer's name, address, typical expenditures, buying habits and preferences– information that could be used to spot possibilities then develop a marketing campaign to target the individual customer's needs or a group of customers sharing the same demographic profiles.
The marketing campaign will then improve the business sales by attracting new customers as well as reduce cost in acquiring new customers' attentions– all these through a good reward program.
There are risks to a badly-implemented reward program.
Possibly drains the business' resources
Potentially conflicts with the business promotions, confusing customers
The choice of the reward is a challenge. Worst case scenario, if the reward is 'cheap', it could be an ineffective motivator while if the reward is substantial, it could be a burdensome cost to the company.
A business' reward program should not be confused with the business' promotional campaigns. A reward program should be long-term in scope and its objective is to keep customers loyal while a promotional campaign is often short-term and just to attract new customers.
There are four elements typical of a well-designed reward program:
Offers adequate, attractive rewards.
Informs customers properly how to claim and receive their rewards.
Is Progressive and long-term in scope.
Delivers the Reward with proper Timing.
The design, delivery and development of a business' reward program is an activity that can be outsourced to a third-party services provider, experienced in customer contact and relationship management services.
The business, of course, should keep control during the collaborative process in order to ensure the reward program is a trademark brand that its loyal customers could recognize and associate with the business.

Outsourcing Solutions, Inc. – your outsourcing partner!
Reference:
Johnston, Robin. "Using Reward Programs to create loyal customers." Accessed 6 July 2009. Link Here
Comments
Recommended Providers
Recommended Articles
Ask the Expert
Please
click here
or send an email to
jeff@outsourcing.ph
with your questions about outsourcing.