Jul
31

July 31, 2009 |

Leave a Comment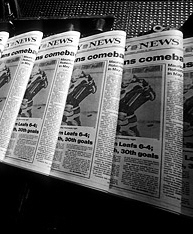 Know your Outsourcing.
Outsourcing Opinions provides comprehensive articles and analyses on the current news and information, from world media agencies and authoritative sources, regarding outsourcing and business.
Making your Business BIG for the World
Some people say that with the Internet and information technology, one can do business with anyone anywhere and at any time. Others say that the old business adage "location matters" does not matter to doing business on a global scale. Location matters more than ever.
Try to learn to get the best of both ideas for your business' benefits here
Learn in India, get certified by IBM
IBM, partnered with Stratom IT Solutions, launches an education program that would enable IT professionals and students from around the world to receive IBM certified training in to IT Research and Business Technology giant India.
Learn more about this unique IT education tourism program here
Asia must be One!
According to the Asian Development Bank, countries in Asia must integrate their respective economies to compete better with the rest of the world. When Asia can bridge the gap between prosperous urban sectors with the impoverished 'slum' areas, the region could become the world's only market power.
Read more about this insight here
The Philippines is the US Link to the ASEAN
Speaking of the importance for regional integration, the Philippines is member of the Association of Southeast Asian Nations or the ASEAN. Recently, US President Barack Obama declared the island nation as its chief coordinator with other nations in the ASEAN during a recent meet between the leaders of state of the two countries.
The United States and the Philippines have been staunch allies in world matters of peace, democracy and economy.
Read more on how the leaders of each administration regard each other on their roles to foster peace and prosperity for the respective benefits of their peoples here
Comments
Recommended Providers
Recommended Articles
Ask the Expert
Please
click here
or send an email to
jeff@outsourcing.ph
with your questions about outsourcing.