Jul
20

July 20, 2009 |

Leave a Comment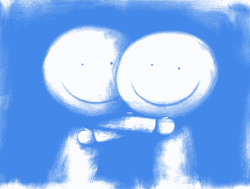 Customers are the source of any business' life-blood.
Keeping them happy, loyal and true to the business is key to continued success and prosperity.
There are 7 approved approaches to assure customer loyalty.
1. Establish customer-friendly policies.

2. Provide stellar customer service.

3. Use email to communicate with customers.

4. Answer the phone.

5. Make your Website a customer self-service center.

6. Request customer feedback.

7. Reward customer loyalty.
The secret to any successful relationship is "You only get what you give."
If you want your business customers to be loyal to you, you must be loyal to them and constantly demonstrate that loyalty in many ways.

Outsourcing Solutions, Inc. – your outsourcing partner!
Reference:
Maser, Guy. "How to Earn Your Customers' Loyalty." 16 July 2009. CRM Buyer. Accessed 19 July 2009. Link Here
Comments
Recommended Providers
Recommended Articles
Ask the Expert
Please
click here
or send an email to
jeff@outsourcing.ph
with your questions about outsourcing.