Jun
26

June 26, 2009 |

Leave a Comment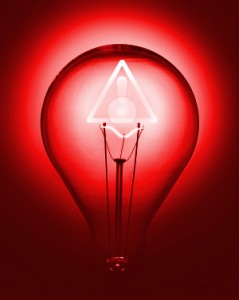 Economy woes in these times take toll on even the best outsourcing relationships. Take care and be aware of the warning signs that could point to your outsourcing deal in the red.
A helpful article on the CIO Website shares 10 typical warning signs that you should register:
You see a increased or consistent turnovers on the outsourcing team.
You notice an increasing number of service level slip-ups, particularly those accompanied by arguments regarding responsibilities and accountabilities.
These two were actually ranked as #10 and #8, respectively, on the CIO article list but I think these are typically the first signs to watch out for.
A high turnover on the outsourcing team does not bode well for the outsourced project or relationship. It is like building a house on drifting sand, it simply will not stand.  Also with frequent turnovers, there is confusion as to responsibilities, spheres of controls and influence which then leads to those service slip-ups, hiccups and delays.
A solid foundation you would want is an outsourcing team made of consistent members dedicated to their responsibilities to make outsourcing relationship succeed expectations.
You detect a distinct change in tone during governance meetings with the vendor.
You bicker with your vendor about small contractual issues constantly.
Similar to eyeing dark clouds over the horizon, taking note of the atmosphere during vendor meetings is a good indicator whether or not your outsourcing contract is heading for disaster. Arguments can narrow down options and lead to decisions however too much bickering is detrimental to producing resolutions both sides can wholeheartedly support.
If attending such meetings makes you drag your feet or gives/leaves you a bitter taste in your mouth, that is a sure sign that your relationship with your vendor is  a wreck.
You find new or unusual charges/fees on the vendor's bill.
Your vendor demands for additional charges/fees to cover the cost of minor contract changes.
These two indicators you can use as actual evidence that your outsourcing relationship is not working. Nobody can deny numbers, especially if these are printed in black and white.
If your vendor demands for additional charges without clear justification on how it can directly/indirectly benefit your business' chances for success, you're being conned.
You have frequent performance issues with your vendor who does not have satisfactory explanations.
Customers are complaining about your business' services/products.
Your outsourcer is not responding to these complaints.
Your outsourcer is resisting to customer requests, involving additional provider effort.
These four signs should be where you draw the line.
Any business depends on customer satisfaction and loyalty. If your outsourcing relationship leads to disastisfied customers unhappy over your products/services, you're not getting value for your money. You're just simply throwing away your funds.
Better to give your outsourcer due notice or best yet, get an outsourcer committed to service.
Take notice of these warning signs in order to enact countermeasures to salvage your outsourcing relationships or at least get out of it with the least damage to your business. These countermeasures we will discuss in a future Outsourcing Opinions article.

Outsourcing Solutions, Inc. – your outsourcing partner!
Overby, Stephanie. "Recession strains Outsourcing Partnerships." 24 June 2009. CIO Website. Accessed 25 June 2009.
Link Here
Comments
Recommended Providers
Recommended Articles
Ask the Expert
Please
click here
or send an email to
jeff@outsourcing.ph
with your questions about outsourcing.