Jun
24

June 24, 2009 |

Leave a Comment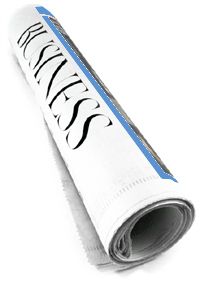 Outsourcing News from India and the Philippines
Business and IT News from two of the world's premier outsourcing destinations are gathered, reviewed and displayed every week for executives and enterpreneurs to learn the trends and opportunities that can make their ventures succeed.
Three Lessons
One major challenge from the recession is to take advantage of it as an educational experience and learn from it. Gleaning out the discussions held during the 2009 MIT Sloan CIO Symposium, there are 3 lessons one could learn:
Flexibility is the number 1 ability
Do

not only

consider cost-cutting
Smaller is better
Know more about these lessons from here
Rising into Recovery?
Michael Rehkopf shares his Sourcing Insight on the trend data regarding outsourcing Total Contract Value (TCV). Read more of the positive implications here
Positive signs of recovery may be in the wind. TCS, Infosys reports more confidence among their top clients during discussions on their outsourcing contracts and evaluations of the different models of outsourcing that are available to them. Learn more about this here
Bangalore BPO Genpact sees also opportunity in the growth of its health care services. Possible expansion into United States and Europe is in the works. Read more about this here
Philippine ICT needs a Department
A leader of the Philippine Senate's Oversight Committee on Science, Technology, and Engineering calls for the creation of the Department of Information and Communications Technology (DICT) for the country's interests in this sector.
The agency's primary priorty is to coordinate all projects related to e-governance in the Philippines. The DICT would ensure provisions on strategic, reliable and cost-efficient IT infrastructure for nation-building and global competitiveness. Read more about this news here

Outsourcing Solutions, Inc. – your outsourcing partner!
Comments
Recommended Providers
Recommended Articles
Ask the Expert
Please
click here
or send an email to
jeff@outsourcing.ph
with your questions about outsourcing.