Jun
10

June 10, 2009 |

Leave a Comment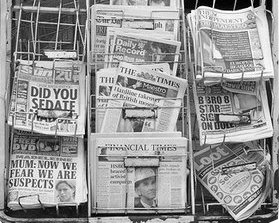 Your Outsourcing Guide.
With well-researched articles and reviews on the latest news and issues on outsourcing business, Outsourcing Opinions is the sure guide to reaching informed decisions to outsource your business challenges for success.
Off-shoring, The Threats and Counter-Tactics
WIth recovery being imminent, now is the best time to review and revise your contracts with your vendors and service providers to ensure your business receives proper protection from threats, such as:
the existing economical environment, such as the focus on cost-cutting may be detrimental to service/product quality.
instability from geographical factors, natural occurences common to the off-shore region such as storms and earthquakes. This may include socio-political factors such as civilian unrest and extremism.
vendor unreliability, companies are prone to fraud and bankruptcy– how secure is your business and your outsourcer?
Learn more on the new tactics to protect your business from these threats here
China, no longer Cost-effective
According to a new study by outsourcing research and consultancy firm AlixPartners, China's formidable low-cost edge in manufacturing has become very much dulled in some industries. Mexico is a more cost-effective, better bet.
Read more on this here
India Inc., focus on booming business in their own backyard
"There's no place like home" and India Inc.'s proving that through profit from domestic business. Infosys BPO and Wipro to enter a technological revolution in rural India as well as mine the domestic back-office business that has been booming by more than 33% annually like clock-work.
Read more on these development here
Report card required on Cebu BPO
An action plan is being set for Cebu's prominent business process outsourcing sector that will determine the factors that made the province a premier outsourcing destination in order to ensure those factors are kept well-maintained or improved, a "report card" in a sense.
Learn more about this and more action plans by the Cebu Information Communication and Technology (ICT) Congress here
USD 20 million invested in Cebu BPO
And speaking for report cards, Cebu BPO must still be getting high marks as Aegis PeopleSupport invests nearly USD 20 million in a new business office facility comprising of two midlevel buildings currently in development.  This could be Aegis PeopleSupports mother company Essar's sign of good faith and confidence in Cebu's infrastructure and human resources.
Read more about this here
Comments
Recommended Providers
Recommended Articles
Ask the Expert
Please
click here
or send an email to
jeff@outsourcing.ph
with your questions about outsourcing.