Jun
28

June 28, 2009 |

Leave a Comment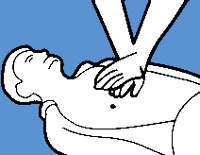 In a previous Outsourcing Opinions article, "Outsourcing – Danger Signs", we tackled on indicators that imply that your outsourcing vendor partnership is heading to partnership-wreck.
Now, if you are able to notice these indicators, let's learn on how we can save the relationship from wrecking or save your business from being part of collateral damage.
Forge an agreement at the highest levels of both organizations on a way forward.
Consider switching out key management personnel on either side of the deal who may be carrying too much emotional baggage.
Include and utilize provisions in the contract to compel performance, such as benchmarking or audit rights.
Improve on governance, increase and adjust the frequency of meetings with attendance lists  while working through issues with the vendor.
I think it's best to implement these actions on the outset of your business outsourcing partnership, particularly those contract performance provisions. A gram of  prevention is way better than a kilo of cure. However, if these were not included during the planning stages of the outsourcing contract, best act on these immediately.
Get the authority to back your first-aid efforts from the powers-that-be from your company and your vendor. You have to agressively point out that there are problems that need to be addressed, failure would lead to loss for both sides.
If needed, replace key personnel especially those whose performance and attitude are detrimental to the success of the outsourcing partnership.
Deal any immediate problems at the operational level.
Get back the outsourcing team that put the deal together and have the team trace problems to root causes and recommend resolutions to be implemented.
Review SLA and fee structures to see if adjustments should be made. Consider renegotiating scope, duration or pricing to make the deal financially satisfactory for both parties.
If there are problems and issues that need immediate attention, deal with these first. Do not cast blame, just get these resolved as soon as possible.
After that when everyone has space to breathe, that would be the best time to re-assemble the outsourcing team and re-evaluate outsourcing deal in order to prevent the same problems to happen again and prepare contingencies for other issues.
Make sure the resolutions and contingencies are beneficial for both sides. The review and re-evaluation would be the best time to better your outsourcing partnership, ironing out the kinks.
When all else fails, openly look for a new vendor.
This should be a last recourse, only when the outsourcer fails to respond favorably to the benefit of the partnership. This could be an opportunity for changes and incentive for compromises between you and your vendor.

Outsourcing Solutions, Inc. – your outsourcing partner!
Reference:
Overby, Stephanie. "Recession strains Outsourcing Partnerships." 24 June 2009. CIO Website. Accessed 25 June 2009.
Link Here
Comments
Recommended Providers
Recommended Articles
Ask the Expert
Please
click here
or send an email to
jeff@outsourcing.ph
with your questions about outsourcing.