May
20

May 20, 2009 |

Leave a Comment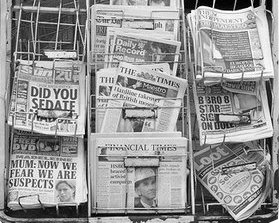 Outsourcing Issues and News.
Get your weekly dose of professional business information and analyses searched and summarized by Outsourcing Opinions from the world business news agencies and major resource sites.
Speed Outsourcing
Outsourcing clients are fast-tracking and shortening the requests-for-proposal process by narrowing down the list of potential partners through the up-to-date information provided by consultants on the outsourcing market.
However there are risks to this accelerated approach which could lead to drawbacks to the outsourcing initiative of an organization. Learn more about how to speed through outsourcing without the speed bumps here
Quintessential Questions to Outsourcing
There is a quintuplet set of questions one has to answer when considering to outsource:
Who should outsource to Who?
What should be outsourced?
Where to outsource?
When to outsource, now or later?
Why outsource?
To understand these questions and learn the unique answers that best-match your business needs, read on here
Outsourcing prepares for Upturn
Global business research firm Ovum implores business process outsourcing (BPO) firms to prepare their human resources to handle new market geographies and industries for the coming economic recovery.
Learn more about this here
Cebu charmed for Contact
Cebu keeps its charm as the preferred location for hosting contact voice services despite allegations of being saturated, as noted by Contact Center Association of the Philippines (CCAP) president Benedict C. Hernandez who also stated that the Philippines still has ample room for growth and improvements.
Read more about this here
Comments
Recommended Providers
Recommended Articles
Ask the Expert
Please
click here
or send an email to
jeff@outsourcing.ph
with your questions about outsourcing.