Apr
2

April 2, 2009 |

Leave a Comment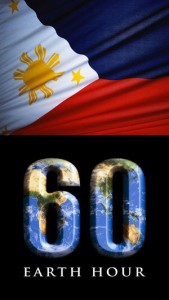 The Philippines, a prime business process outsourcing destination well-prized for its cost saving solutions, takes part in this year's Earth Hour to give astounding results.
For 2009, it is estimated that more than 15 million Filipinos in 647 cities and towns participated in this global enviromental event last Saturday night, making the Philippines number one among all the countries that joined Earth Hour.
The first Earth Hour was held in Sydney, Australia last 2007 and involved two million people. In 2008,  about 53 million in 371 cities in 35 countries around the world took up the rallying cry.
At least, 3943 communities from 88 countries across 25 time zones heeded this year's call when Earth Hour organizers only hoped for the participation of at least 1000 cities and towns worldwide.
This overwhelming participation reflects the growing global concern over climate change and the wishes of humanity to implement an effective global response.
The Philippines, especially the Filipino people, through its long turbulent history of adversity of external conquest and inner conflicts know how to cope through crises. Be it energy or economy, the Philippines can make the best of the bare necessities and come out on top. This is the country where the term "People power" first became widespread, serving as an example to the rest of the world. The Philipines shines again, this time for the movement to help protect our planet's resources for the future.
References:
Dizon, Nikko. "RP topped Earth Hour participation–reports." 29 March 2009. The Philippine Daily Inquirer. Accessed 1 April 2009. Link here
Ruiz, JC Bello. "RP tops Earth Hour participation." 1 April 2009. Manila Bulletin. Accessed 1 April 2009. Link here
"RP shines in dim Earth Hour." 30 March 2009. The Philippine Daily Inquirer. Accessed 1 April 2009. Link here
Comments
Recommended Providers
Recommended Articles
Ask the Expert
Please
click here
or send an email to
jeff@outsourcing.ph
with your questions about outsourcing.