Apr
1

April 1, 2009 |

Leave a Comment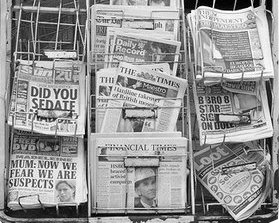 Outsourcing Opinions provides comprehensive articles and analyses on the current news and information, from world media agencies and authoritative sources, regarding outsourcing and business.
Know your Outsourcing.
Investing in Business Intelligence
Get more value from investing in acquiring business intelligence by dealing with its 5 common problems:
Failure to act.

Learn to trust the acquired information through implemented business intelligence and act on it to make informed decisions to positively impact your business performance.

Stale Mindset.

Change the corporate culture to enable cross-departmental and cross-functional decision making to ensure a successful business intelligence implementation.

Lack of Integration.

Integrate all company systems, make these user-friendly and graphical, to capture all date and computations in order to provide a full view of the needed data critical to sound decision making.

Loss of Objective Focus.

Constructive caution must be applied to ensure that the business intelligence system focus on the data that is truly critical to the enterprise and deliver data analyses for the most impact.

Over-doing the Process

. Do not strive to plug in every data source or attempt to create a monumental data warehouse since this is very costly in terms maintenance and management. A system best-fit for an enterprise's specific needs, simple in its effectivity, is best.
Learn more about this here.
Tough Times call for Top Marketing
The current economic climate has a profound impact on nearly all marketing-related activities for many companies and enterprises.
In order to attract, increase and retain the profitable value of customers; companies turn to five key marketing technologies to help overcome  some of today's economic challenges.
These 5 marketing technologies are:
Email marketing software
Lead management software
Asset management software
Marketing dashboard
Marketing automation software
Learn how you can utilize the benefits of these key technologies in your company's marketing strategies here.
H1-B visas and the United States
A report by the National Foundation for American Policy declares that new H-1B visa holders only represent 7 in every 10,000 civilian workers, hardly a dent in the US workforce.
Learn more about this here.
Life Sciences is the "IT" business for India, Inc.
IT firms in Mumbai are hiring days when doctors, nurses, pharmacologists and other medical professionals for outsourcing business in the life sciences which include research and development in the discovery/pre-clinical and clinical phase of drugs, manufacturing, analytics for sales and marketing and regulatory compliance.
Read more on this new development here.
Europe IT work could come to the Philippines
Europe's lack of able and available IT works force companies in the Continent to outsource more work off-shore in which the Philippines could be a potential partner destination.
Learn more about this here.
Comments
Recommended Providers
Recommended Articles
Ask the Expert
Please
click here
or send an email to
jeff@outsourcing.ph
with your questions about outsourcing.