Mar
11

March 11, 2009 |

1 Comment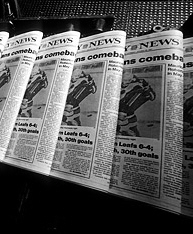 Your Outsourcing Guide.
With well-researched articles and reviews on the latest news and issues on outsourcing business, Outsourcing Opinions is your sure guide to making informed decisions for outsourcing your business challenges for success.
Here is what is happening in the business of off-shoring and outsourcing around the world.
China versus India
Asian Dragon China promotes itself as THE outsourcing destination to be in, but the question is can China's outsourcing be competitive with that of India's?
It is Dragon versus Tiger once again through this analysis of China's economic potential through outsourcing. Read more here.
More on India
JP Morgan Chase, the United States second largest bank,  which acquired Washington Mutual and Bear Stearns recently, appears to be bullish about outsourcing and will increase its efforts to India by 25 percent this 2009 to a tune of  USD 400 million worth of required services.
It will also manage the integration of the acquired companies' different information technology (IT) systems from India. Read more on this here and also here.
Canada
According to a recent survey by the International Association of Outsourcing Professionals, a majority of 350 companies from 20 countries will still  pursue outsourcing despite the challenges in the economy however the volume and the prices will decrease.
Know more of the findings of this survey here.
The Philippines
The Business Processing Association of the Philippines (BPAP) and the Canadian Chamber of Commerce of the Philippines (CanCham) announce the third International ICT Awards – Philippines.
The competition aims to award the successful outsourcing firms in the Philippines for their excellent performance. Read more on this here
The business process outsourcing (BPO) industry expects a 200 percent increase in jobs this 2009 as the global companies struggle to cut down on costs by outsourcing some of their operations to the country where labor is cheaper.
Know more on this here
With recession comes the pressure on companies worldwide to reduce costs, and they look for opportunities to outsource their business functions out from high cost countries like US, Australia, UK, Canada, New Zealand and move those jobs to the Philippines.
Find out more here
Comments
Recommended Providers
Recommended Articles
Ask the Expert
Please
click here
or send an email to
jeff@outsourcing.ph
with your questions about outsourcing.