Mar
30

March 30, 2009 |

Leave a Comment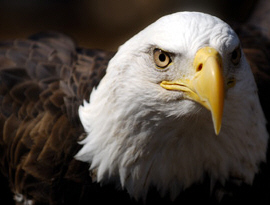 Like any business strategy or model, outsourcing bears its own risks and uncertainties. Below is a business lawyer's take on how to minimize the chances of risks turning to ruin when your company engage in an outsourcing deal.
Head of law firm DLA Piper for Technology and Sourcing,  Kit Burden, shares 5 steps to mitigate risk in outsourcing relationships:
Be Realistic. Set realistic expectations for your supplier. Do not delegate too much of your company's business and responsibilities out as this can be costly in terms of failure as well as risk premiums.
Do Due Diligence. Compare and confirm the competency of companies who are offering to provide the services you need. Also check internally for possible hurdles which might stall or sabotage the proposed outsourcing program.
Build up good governance. A well structured outsourcing contract should have clear, well organized governance and reporting provisions which are the foundations of a stable, effective outsourcing relationship.
Flexibility must be a factor. Outsourcing contracts should be flexible enough to anticipate changes and set down specific protocol to handle emergencies automatically as if these were eventualities expected to happen.
Put Trust on Paper. There is no substitute for a contract with comprehensive, well-drafted terms to base an outsourcing relationships, especially when resolving conflicts.

Outsourcing Solutions, Inc.
–
your outsourcing partner!
Reference:
Burden, Kit. "Legal Eye: Five steps to reduce outsourcing risk." 25 March 2009. Silicon.com. Accessed 29 March 2009. Link here
Comments
Recommended Providers
Recommended Articles
Ask the Expert
Please
click here
or send an email to
jeff@outsourcing.ph
with your questions about outsourcing.