Feb
9

February 9, 2009 |

Leave a Comment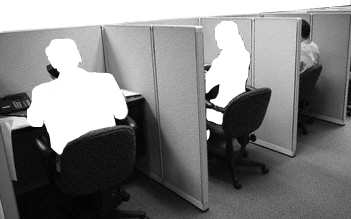 Scandal-scarred Satyam Computer Services plans to strip its sales personnel to deal with present operational costs as well as repay outstanding creditor dues.
Could such a move turn out to be a smart one for Satyam?
Satyam declares plans to retain only 15 to 20 percent of critical sales associates involved in key client accounts to preserve continuity. Satyam has about 10, 000 employees who provide pre- and post- sales onsite services. There are also 5000 of fresh recruits from universities waiting for a job that is probably not coming to them.
Perhaps, Satyam can opt to implement better customer relationship systems to cope with the decrease in personnel. Simply, the best way for businesses to cope with today's economic challenges is to keep their current customers happy and eager for more while attracting new customers.
Here are some recommendations on how to improve one's customer relationships:
Don't just SELL– SATISFY
"Find a need then fill it" becomes more contemporary as companies can utilize advanced strategic segmentation schemes with predictive analysis to identify and target customers who present the best potential for profitable and long-term relationships.
A customer-oriented business strategy should be the foundation of key decision-making to determine which customer segment or market niche to focus sales capacity and marketing funds.
Get CLOSE & PERSONAL, REMOTELY
Use the current and cheap social media applications in the Internet to your company's advantage. Direct and honest corporate cooperation through websites and social networks could lead to a higher percentage of client prospects that can be easily tracked for future transactions.
IGNITE your Sales Team and your Company

"Sell" is a verb, an action word and it is people who en-act this. If you do not have people, people who do not sell well, you are not selling at all.
It is advised that you ignite your sales personnel performance with proper incentives and commissions. Also, extend similar rewards to those who contribute to the sales process, however indirect. Once those in non-sales positions but are involved in sales functions know they are going to get something from making the sales process more efficient, you can be assured of better sales performance.
The entire company on every level in sells itself not only through products and services, but through all-out support.
Satyam could be greatly reducing their sales services segment but they're also looking into higher monetary and non-monetary compensations for their remaining sales people.

Outsourcing Solutions, Inc.
– your customer services outsourcing partner!
References:
"Satyam to lay off support staff to cut costs." 9 February 2009. Economic Times of India. Accessed 9 February 2009. Link here
Baker, Pam. "Best Sales Practices: Build Lasting Relationships." 27 January 2009. CRM Buyer. Accessed 9 February 2009. Link here
Comments
Recommended Providers
Recommended Articles
Ask the Expert
Please
click here
or send an email to
jeff@outsourcing.ph
with your questions about outsourcing.