Feb
24

February 24, 2009 |

1 Comment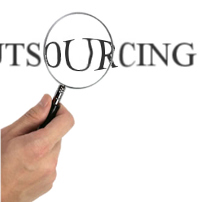 A top exec of a global IT and R&D services company suggests that this may be a good time to reassess your company needs for IT outsourcing as means to reduce costs, engage in new ventures and improve the efficiency of your processes.
Stephen Stales, MindTree IT services President and co-CEO, share his expert counsel on how to optimize outsourcing partnerships, find innovative and more efficient ways to reduce costs as part of the top three initiatives for outsourcing this year.
Review Outsourcing deal Structures.

Rationalize your Outsourcing Partners Portfolio.

Innovative approaches to Cost-cutting.
We'll only highlight the third initiative, new ways to reducing IT operations costs via outsourcing.
On-site to Off-shore ratios – the more roles that can be moved off-shore, the more money that can be saved.  With mature governance and monitoring of processes, companies can make more money on offshore resources.
Time-to-Market – IT firms

must cooperate

with their outsourcing partners on efficient measures  to complete projects, leverage reusable components and foster knowledge-sharing in order to bring out the products faster on the market.
Improvements in Quality – IT films must leverage the experience, stability, skills set, equipment and professional personnel of their outsourcing partners to ensure quality products and apps.
Improvements in Productivity – When IT companies adopt the demand-based models, real productivity gains will follow because outsourcers must increase productivity to manage costs.
Rates – with the economic challenges rampant everywhere, foreign exchange depreciating in favor to the US dollar, rates will become more competitive.
If you want to keep your company coffers full of funds and spend it on high-return, quality ventures, outsourcing could be considered as a means to that end.

Outsourcing Solutions, Inc.
– your outsourcing partner!
Reference:
Staples, Scott. "Top Three Outsourcing Initiatives for 2009″. 27 January 2009. CIO Website. Accessed 20 February 2009. Link here
Comments
Recommended Providers
Recommended Articles
Ask the Expert
Please
click here
or send an email to
jeff@outsourcing.ph
with your questions about outsourcing.