Feb
25

February 25, 2009 |

1 Comment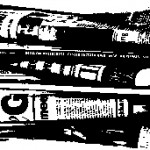 Know your Outsourcing. Outsourcing Opinions provides comprehensive articles and analyses on the current news and information, from world media agencies and authoritative sources, regarding outsourcing and business.
Business Week shares a CEO guide to Outsourcing in a Recession. The guide is a compilation of articles, slides and podcasts, which includes "Top Emerging Outsourcing Cities" and "Outsourcing After the Satyam Scandal". Read the guide here
Also available in Business Week is a need-to-know special report on outsourcing for entrepreneurs.
Articles relay business advice and tips on matters such as "Manufacturing at home" and "Using the web for short term outsourcing". Learn more about this here
The International Association of Outsourcing Professionals (IAOP) has announced the best outsourcers for 2008 through its "Global Outsourcing 100″, a list of outsourcing service providers that provide a full spectrum of services.
The criteria for selection include company size and growth, customer relationship management, scope and quality of competencies. Learn more of the Top Ten Global and Top Ten Indian outsourcing companies here
South Korea
In Seoul, WTO director general Pascal Lamy cite the "Buy American" clause of President Barack Obama's USD 787 billion bail-out bill would be worst for US partners.
He called for worldwide collective discipline to stem the spread of protectionism during the global slump, saying there are many ways to protect people which are better than protectionism, which at the end of the day does not protect anybody. Read more on this here
Taiwan
A similar call has been declared in Taipei by Yiin Chii-ming, the island's economic minister who said Taiwan must sign a free trade agreement with China or risk its exports eventually crumbling as regional trade blocs become the global norm. Read more here

Scientists involved in the Philippines' Engineering Research and Development for Technology (ERDT) program have touched base with technology firms in Taiwan in an effort to discuss new technologies and forge cooperation agreements between the two Asian neighbors.
Read more on this here
More from the Philippines
Private universities and high schools in Cebu, Philippines are urged to emulate the public high schools that are able to provide and sustain Internet connectivity programs in their campuses for their students and also offer basic computer literacy classes for outsiders.
Learn more here
India
In New Delhi, business process outsourcers (BPOs) are employing new strategies, such as targeting new locations and buy-outs, to take advantage of the financial slowdown. Read more of this here
Comments
Recommended Providers
Recommended Articles
Ask the Expert
Please
click here
or send an email to
jeff@outsourcing.ph
with your questions about outsourcing.