Feb
18

February 18, 2009 |

Leave a Comment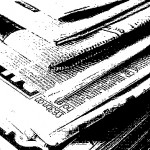 Outsourcing Issues and News.
Get your weekly dose of professional business information and analyses searched and summarized by Outsourcing Opinions from the world business news agencies and major resource sites.
According to finance and business analyst firm Gartner, Inc. more and more banks are opting for smaller IT projects to scale up their own systems rather than large integration IT projects that are involved in financial mergers and acquisitions.
Companies like TCS and Infosys Technologies that service many top banks were anticipating significant volume of business from integration this year, however they could be disappointed. Despite this, the future of outsourcing appears to be positive.
Read more on this here
A similar finding by Everest Research shows that in the last quarter of 2008, the financial outsourcing sector has been receiving less contracts compared to previous years. Read on how financial companies have been cutting back on outsourcing deals by a third here
Here is also another supplementary reading on this here
US President Barack Obama first impressed as being anti-outsourcing during his national campaign but with his plans of establishing a fully integrated health information-technology system for hospitals and private practices in the US could be a boon to outsourcers such as in the Philippines, especially those in the specialized sector of medical transcription.
Learn more about this potential here
In fact, two major urban centers in the Philippines– Davao City and Iloilo City have been featured in industry analyst KPMG's report in Exploring Global Frontiers report where 31 cities worldwide were evaluated for their potential as locations for outsourcing work.
Read more on the KPMG report here
There are key issues to consider before outsourcing manufacturing and production overseas. These are summarized as follows:
Cost of Tooling, Duration of agreement and Pricing
Products and Liability
Product Warranties
Risk of Fluctuations in Forex
Trade Names
Intellectual Property, Indemnity and Exclusivity
Find out more about these considerations here

Outsourcing Solutions, Inc.
– your outsourcing partner!
Comments
Recommended Providers
Recommended Articles
Ask the Expert
Please
click here
or send an email to
jeff@outsourcing.ph
with your questions about outsourcing.