Feb
11

February 11, 2009 |

Leave a Comment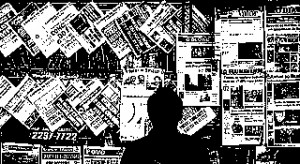 Outsourcing Issues and News. Get your weekly dose of professional business information and analyses searched and summarized by Outsourcing Opinions from the world business news agencies and major resource sites.
India
To outpace its giant neighbor China's weak GDP growth, India aims to attract foreign capital. Read more about this here
In Mumbai and Dehli, IT firms are looking into developing more cost-efficient technology to best benefit their clients' business interests–  Read more on this recent development here
Japan
In a move to seriously reduce cost, Sony breaks tradition as the major electronics manufacturer looks to outsource its television manufacturing. Get more information on this here
The Philippines
The Philippines will remain as a top option for outsourcers as it offers he largest pools of English-speaking workers, declared by industry analyst Everest Group. The fluency of Philippine pros in English makes the country more preferrable than the hyped-up China and Brazil.
Read more on this here
The Business Processing Association of the Philippines (BPAP) announces that in 2008, the Philippine outsourcing sector generated more than USD 6 billion in revenues. Know more of this here
The country's business process and IT outsourcing grew 26 percent last year and now aims to grow around 30 percent in export revenues and additional job opportunities
According to the President of the Republic of the Philippines, Gloria Macapagal-Arroyo, outsourcing serves opportunities for the country.
During her keynote speech at the opening of the eServices Conference, she conveys her administration's focus on encouraging the building of telecom infrastructure to lower cost of connectivity, creating a legal environment in the Commission on Information and Communications Technology (CICT) and harnessing human capital to address the sector's requirements.
Read more on this here
Comments
Recommended Providers
Recommended Articles
Ask the Expert
Please
click here
or send an email to
jeff@outsourcing.ph
with your questions about outsourcing.