Feb
22

February 22, 2009 |

1 Comment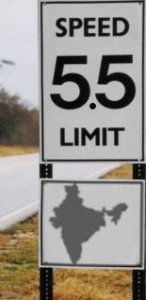 Global business and industry analyst Gartner foresees that India Inc.'s IT spending will rise despite the hurdle of the economic crisis.
However, the 2009 estimate will still be lower than that of the more prosperous 2008, basing on the opinions and information surveyed last quarter 2008.
A limit of 5.5 percent.
Gartner carried out a  CIO survey from September 15 to December 15, 2008,  covering 1,527 enterprises in  30 industries and 48 countries.
Based from their independent studies, IT budgets showed flat growth in the United States and overall Europe, a marginal rise in South America and a marginal dip in Asia-Pacific region.
The global IT market is estimated to progress by merely 0.5 percent with a potential revival by 2010 through 3.5 percent growth.
Hit by the global financial crisis as well as internal corporate turmoil, India's IT spending is estimated to decrease by 7.5 percent from 13 percent IT budget spending last 2008.
A 5.5 percent progress in IT spending reflects the shift in priorities for India's CIOs, according to Gartner.
Instead of investure into new technology, CIOs are now focused on improving the returns of investment they made in the past years. This includes efforts in optimizing business intelligence and consolidation of information for enterprise visibility in the domestic and international markets,  sales and operational performance.
The study also shows for the first time that Indian CIO priorities are very similar to that of their global counterparts, particularly in reducing operational costs, improving workforce performance and business processes, retaining customer loyalty, attracting new customers and accessing new markets.
These could indicate an influence of globality to the standards and practices of Indian IT environment. Indian IT practices are matching up to worldwide requirements and challenges.

Outsourcing Solutions, Inc.
– your outsourcing partner!
References:
"IT Budgets to grow 5.5% in India: Gartner Survey." 19 February 2008. Economic Times of India. Accessed 20 February 2009. Link here
"India's IT spend may grow at lower rate of 5.5% in '09." 20 February 2008. Economic Times of India. Accessed 20 February 2009. Link here
Comments
Recommended Providers
Recommended Articles
Ask the Expert
Please
click here
or send an email to
jeff@outsourcing.ph
with your questions about outsourcing.