Jan
15

January 15, 2009 |

Leave a Comment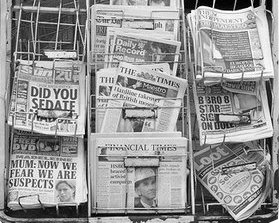 Outsourcing Opinions offers its weekly round up of information on recent outsourcing news and related events to keep you, the business executive or entrepreneur, updated on the shifts and trends in global outsourcing this 2009.
According to Compass Management Consulting, the effect of the credit crisis on the outsourcing industry is now becoming evident through the 'disappearance' of discount offers in outsourcing deals.
Learn more about this shift here
Luxoft, a global provider of high-end application and product development services issued a report on IT outsourcing aspects and areas to watch for in 2009.
Read more on the global provider's predictions here
According to global management consulting firm, McKinsey & Co., China's information technology outsourcing continues to grow at 20 to 40 percent despite the 39 percent decline in global outsourcing demand in the 1st quarter of 2008.
Read more on this here.
IT research and advisory group Gartner, Inc. shares a review on outsourcing in 2008 and a prospectus on outsourcing expectations in 2009.
"Although things look gloomy for the larger global economy, the outsourcing market represents a dichotomy: on the downside, organizations' cost-cutting outsourcing strategies may negatively impact market growth, but at the same time, the upside is that outsourcing will be adopted by more organizations to help them work through financial and competitive challenges.

The well-educated buyer and provider will have the advantage. The potential for outsourcing to address immediate cost pressures as well as long-term recovery goals will be unprecedented. However, only organizations that are diligent about understanding and avoiding the pitfalls of cost-focused outsourcing and that apply business-outcome-focused outsourcing will be successful."

Allie Young, Vice President, Gartner.
Read more here. For the Gartner on Outsourcing, 2008-2009 report, please see here
Comments
Recommended Providers
Recommended Articles
Ask the Expert
Please
click here
or send an email to
jeff@outsourcing.ph
with your questions about outsourcing.