Jan
7

January 7, 2009 |

Leave a Comment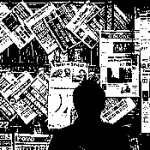 Outsourcing Opinions provides you this week's round-up of information that features the latest news and opinion articles related to business process outsourcing and management gathered from the reliable media sources on the Internet.
Global services and investment research firm Tholons share their insights on the top 10 global trends in outsourcing for 2009:
The market downturn will impact revenues during the first 2-3 quarters
Focus on domestic market to increase
Global economic downturn will lead to increased outsourcing in Healthcare, Education, Retail, Telecom and Legal Process Outsourcing (LPO)
Governments to take special initiatives in promoting destinations
Clients will increase geographic diversity in their service delivery locations
Pricing pressures will result in reduced rates and new measures to achieve cost savings and higher productivity
Consolidation imminent for small players – focus away from large deals
Outsourcing revival by 2009 end – driven by small to mid sized (SME) clients
Strong focus on innovation, R&D and technology adoption will be key differentiators for providers.
Sourcing deal sizes will increase for large clients
Learn more from here
Not to be outdone, London-based analyst firm Ovum highlights eight of the top IT services issues that will impact IT vendors, their partners and end-users this year. The 8 issues are as summarized:
Competing for the Cloud — Cloud Computing can take over the "traditional" models of infrastructure and applications outsourcing, third-party managed services and SaaS-powered services.
Quality Assurance & Information Security —  More demand for improved value from applications, applications-led outsourcing and other IT services.
High-Pressure IT — In light of the recent Satyam scandal, it's about delivering IT services on the global stage, under the highest level of scrutiny, and with no room for mistakes.
Retained organizations — Outsourcing decisions based on short-term goals such as cost reduction are potentially no longer beneficial.
Fixing BPO — In 2009, white-collar business process outsourcing (BPO) will overshadow the importance of IT in the outsourcing market. Consolidation between BPO and IT  will bring the two industries closer.
Waste not, want not — The efficient use of people and resources should be a core discipline for all CIOs, IT managers, and IT services providers.
Enterprise 2.0 — Essentially, Enterprise 2.0 is about enabling stakeholders to achieve more meaningful business-driven interactions between people and systems through community collaboration, sharing and "debating" of ideas, concepts, services and products.
Economic Flux — Vendors must retain the vital perspective that the recession will end and demand for IT services will recover.
Learn more of it here
The Defense Department of the United States is studying the possible outsourcing of nearly 9,000 civilian jobs this 2009. Two-thirds of these jobs are in the US Navy and more than one in five are in the US Army; the rest are placed in other military services and Defense Department agencies.
The finality of this matter is to be determined through the Department's competitive sourcing program where teams of federal employees compete with contractors to do federal work more cheaply and efficiently.
Comments
Recommended Providers
Recommended Articles
Ask the Expert
Please
click here
or send an email to
jeff@outsourcing.ph
with your questions about outsourcing.