Jan
22

January 22, 2009 |

Leave a Comment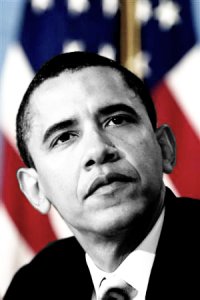 On January 20 of this year, the United States of America inaugurated its first African-American President and Commander-in-Chief, Barack Obama, into office.
With the aspirations of millions of Americans are the hopes of millions in the world that Obama's monumental presidency could portent a change for new directions and better times.
Even the business process outsourcing (BPO) industry in the Philippines looks forward to positive changes under the Obama administration.
Last 2007 and 2008, outsourcing insiders were wary of Obama because of his outspoken stance against the farming out of work and business. Now that he sits in the White House and faces the challenges of rebuilding the US economy, it is projected that he will perceive how outsourcing and off-shoring has been keeping American enterprises afloat.
Also, the recent declaration of President Obama to establish a fully integrated health information technology system for American hospitals and doctors' offices could generate more business for the BPO and IT services industries.
The Obama administration aims to give $25 billion to hospitals and doctors so that they can establish the integrated IT system, starting with initial funds from the massive USD 850 billion economic stimulus package.
The US government will also pay bonuses to doctors who purchase new technology that facilitates electronic account keeping and online prescriptions.  According to the Trade Union Congress of the Philippines (TUCP), this will spur the acquisition of services provided by the Philippines medical transcription and data encoding services industry, best-valued for its human resources of unparalleled language and technical skills.
Naysayers would declare that this could be just wishful thinking, only Time could tell if Obama's decisions could prove positive assumptions right, even for the outsourcing and off-shoring business.

Outsourcing Solutions, Inc.
– your outsourcing partner!
References:
Aning, Jerome. "RP to benefit from US plan on medical IT." 19 January 2009. The Philippine Daily Inquirer. Accessed 21 January 2009. Link here

Comments
Recommended Providers
Recommended Articles
Ask the Expert
Please
click here
or send an email to
jeff@outsourcing.ph
with your questions about outsourcing.