Jan
19

January 19, 2009 |

Leave a Comment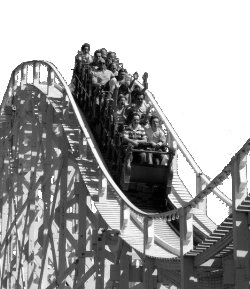 With its ups and downs, Life can be like a roller-coaster. The same can be said for business, the rise and fall can come swiftly at an exciting pace, seemingly beyond control. It can either be an exhilirating, rewarding experience or a risky one, leading to hollow results, of expulsion.
IT Outsourcing faces a roller-coaster type challenge these days.
After the Satyam Scandal, IT outsourcing could have a decline in demand as clients clamor for more credibility and security. In these uncertain times, stability is a quality highly valued and India Inc., appears to be on the rocks.
Some slices of its 90 percent share-hold on global services outsourcing must be given to other outsourcing destinations in Asia-Pacific, China and the Philippines most likely.
China is looking out to be a more preferred alternative to India as the country's global services abilities are developing well. Companies like Softek and Symbio are taking on global disciplines, forming customer relatoins with Cisco, IBM and AOL.
Adopting modern approaches to intellectual propety, innovation and thought leadership, China's outsourcing of software services and development could very well overtake India.
China's close neighbour, the Philippines, is also poised to take some slices of the global services pie.
Higher corporate governance standards and more rigorous controls could serve as the drivers to lead more business traffic to the archipelago.There is an expected increase, about 30 percent revenue growth this year from outsourced IT services.
Despite these initial reactions that the Philippines and China could both receive boons from India's bane, others declare that what happened to India should prove to be a lesson for others not to do the same mistakes and shady business practices.
Companies in the West might be deterred to outsource to the Asia Pacific because of these recent crop of bad business.

Outsourcing Solutions, Inc.
– your outsourcing partner!
References:
Montecillo, Paolo Luis G. "Local firms to spend less on IT this year; IT outsourcing may thrive." 19 January 2009. Business World – IT Matters. Accessed 19 January 2009. Link here
Hamm, Steve. "Revisiting the China Alternative." 15 January 2009. Business Week – Globespotting. Accessed 19 January 2009. Link here
Calimag, Melvin. "RP to benefit from Satyam scandal, lawmaker crows." 19 January 2009. Manila Bulletin. Accessed 19 January 2009. Link here
Comments
Recommended Providers
Recommended Articles
Ask the Expert
Please
click here
or send an email to
jeff@outsourcing.ph
with your questions about outsourcing.