Dec
22

December 22, 2008 |

Leave a Comment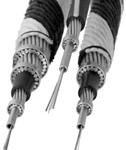 Technology is the backbone of the offshore outsourcing industry and cables are its veins.
The IT, BPO and telecom services in the Asia Pacific will experience disruption and slow Internet access and  connectivity as three undersea cables in the Mediterranean Sea, which link Europe to West Asia have broken down and require repair.
Telecom companies will have to keep back-up to carry on ISD calls particularly to and fro calls from the Middle East, the East Coast of the United States and Europe.
France Telecome reported that repair work has begun. A 64-crew maintenance boat arrived on site and deployed an underwater robot to locate the damaged submarine cables, which may have been dragged off by either trawler fishing nets or an underwater landslide. These cables are to be brought to the surface where they would be repaired, fiber by fiber.
France Telecome said it will take until December 25 to repair the first raised cable, and until December 31 before normal service is restored.
This spells a lot of inconvenience and trouble for the offshore & outsourcing industry in Asia.
Take India, for example, whose internet traffic's primary route to the United States is the Pacific submarine cable link however with the Mediterranean link under repair, the tacific link will have to carry most of the traffic, voice and data. This will cause the slow speed and call drops.
When the Mediterranean submarine cables went out of commission last weekend, 82 percent of India's voice traffic was reported to be out of service.
Hopefully, barring any more natural calamities, France Telecome's repair crew would complete their tasks on schedule, or better yet before schedule.
div style="1px #cccddd solid;">

Outsourcing Solutions, Inc. – your outsourcing partner!
References:
"Indian IT services to be hit as undersea cables break down."  21 December 2008. Economic Times of India. Accessed 21 December 2008. Link here
"Undersea cables repair underway." 22 December 2008. The Philippine Daily Inquirer. Accessed 22 December 2008. Link here
Comments
Recommended Providers
Recommended Articles
Ask the Expert
Please
click here
or send an email to
jeff@outsourcing.ph
with your questions about outsourcing.