Dec
21

December 21, 2008 |

Leave a Comment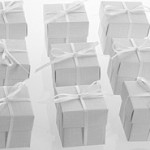 Small acts make big impact, particularly for the outsourcing and off-shoring industry in the Asia-Pacific.
Demand for IT services have been slowing down sequentially, compounded by a weakening in foreign currencies. Clients have been asking vendors to give staff take extended vacation which could influence employee utilization.
IT and BPO companies are being bouyed through the global financial storm by a large base of small clients with outsourcing service contracts worth less than $10 million a year.
Many of such clients are currently experiencing pressures to reduce cost but are unable to re-negotiate lower billing rates due to high bargaining power of IT companies that are financially-stable, preferred partners for these uncertain times.
Clients are shifting from full-time equivalents (FTE)-based pricing to transaction-based pricing of contracts. This has become an advantage for large IT companies as they have larger bargaining power with smaller clients when it come to renegotiation and leads to longer-term contracts which could add more certainty to business dealings.

Outsourcing Solutions, Inc.
– your outsourcing partner!
Reference:
Singh, Harsimran. " Large base of small clients to save the day for IT." 20 December 2008. Economic Times of India. Accessed 21 December 2008. Link here
Comments
Recommended Providers
Recommended Articles
Ask the Expert
Please
click here
or send an email to
jeff@outsourcing.ph
with your questions about outsourcing.