Dec
19

December 19, 2008 |

Leave a Comment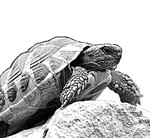 You can see it in the figures, you can see it in the news. Crisis is all around us, and so business slows.
Or is it?
Indsiders and experts from industry bodies like Nasscom project that as the global financial crisis weighs heavy on businesses and enterprises, so it would be on the outsourcing industry.
But one wouldn't know if there's a slowdown, basing on how these companies are going on some last minute Christmas outsourcing.
Affiliated Computer Services, Inc. (ACS)
Since 2002, ACS has been providing a broad range of IT application and technology infrastructure services to Ingram Micro, the world's largest technology distributor.
Now ACS is expanding its service relationship with Ingram Micro Inc. with a renewed five-year contract for outsourced information technology services for Ingram Micro's North American business unit and its global regions. These services include management of midrange, mainframe, desktop and enterprise storage operations; data center outsourcing; service desk; and wide area and local area network support and engineering.
AstraZeneca
The pharmaceutical giant has signed a multi-million dollar, five-year outsourcing deal with Infosys, endorsing of the Indian IT industry's viability in a downturn.
The deal forms part of an operational transformation initiative that will begin in the AstraZeneca's main offices in the UK, and that will see the Indian IT outsourcer provide application management services for many of AstraZeneca's key business departments.
IBM
Christmas is really coming to IBM as the business giant has recently signed two major outsourcing deals.
IBM has signed a five-year IT outsourcing agreement with Madhav Nagrik Sahakari Bank, a leading co-operative bank in Rajasthan, India. IBM will manage the bank's IT infrastructure to focus on its expansion plans while reducing its huge capital expenditure.
IBM will also receive a staff transfer of 200 employees from the life and pension firm Friends Provident, as part of a 10-year IT and infrastructure outsourcing deal. The move is expected to generate initial cost savings of £6 million a year as it looks for group savings of £40 million by the end of 2009.
Westminster, United Kingdom
The Westminster council was cleared of charges of negligence in depositing £17m in Icelandic banks that then collapsed by the The KPMG review body which then made further recommendations that the council should maintain responsibility for determining investment strategy but rely on outsourced fund managers to apply specialist expertise.
Since the council has already outsource around two-thirds of the management of its investment, so to outsource the whole function would not be a radical step, according to the Westminster cabinet of Finance.
Sara Lee
Global cosmetics company, Sara Lee Corp. announced its intent to outsource pieces of its North American and European Finance (transaction processing) and Global Information Services (applications development and maintenance) groups, as well as the company's global indirect procurement activities.
This effort is an important component of Sara Lee's "Accelerate" initiative, the company's series of global projects designed to drive annualized benefits of $200-$250 million in the next three years.
Things are really speeding up for the outsourcing industry as the drive for companies to reduce costs while acquiring high quality services shifts to a whole new gear.

Hopefully, all this motion would not end up in a sudden stop. It'll be a shame if such efforts are fruitless, forcing companies to turn turtle.

Outsourcing Solutions, Inc.
– your outsourcing partner!
References:
Comments
Recommended Providers
Recommended Articles
Ask the Expert
Please
click here
or send an email to
jeff@outsourcing.ph
with your questions about outsourcing.