Dec
23

December 23, 2008 |

Leave a Comment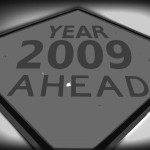 Read what international economic and finance leaders say what 2009 has to offer for the business world.
In an early Outsourcing Opinions article "Outsourcing – Future Trends", chairman of India's National Association of Software and Services Comapnies (NassCom) Dr Ganesh Natarajan shared his predictions for the outsourcing industry in the coming year of 2009.
Now we will read the informed opinions of economists and financial analysts about the general situation on business and world finances that the entrepreneur and the company executive will have to deal with in the coming first months of the new year.
"Our forecasts are already very dark, but they will be even darker if not enough fiscal stimulus is implemented. I can see that some measures have been announced, but I'm afraid it won't go far enough."

Dominique Strauss-Kahn, International Monetary Fund(IMF) chief.
Strauss-Kahn predicts that if states fail to take sufficient action to fight the crisis, recession is almost inevitable for advanced economies and decreasing growth for emerging ones. What could help, according to the IMF is a global fiscal stimulus amounting to USD 200 000 000 000!
"The lack of confidence is total. There is almost total paralysis from which no-one is escaping."

Miguel Angel Fernandez Ordonez, Governor of the Bank of Spain
The good Governor warns that the world is heading towards total financial collapse, akin to the 1930's Great Depression. Inter-bank lending market was non-functional, "vicious cycles" are being spunned with economic activity among consumers. Businesses, investors and banks are essentially frozen.
"I am afraid that the first six months of 2009 are going to be a problem worldwide, including in Asia and including in Southeast Asia. In the discussions that I have had with people around the world, no one has a very good prediction for the length and depth of this crisis.

Particularly I am concerned about the rising dangers of protectionism. The international system needs to stay on offence on trade because protectionist forces will raise their heads."

Robert Zoellick, World Bank President.
The World Bank, through Zoellick, reports last week that the Asia-Pacific region remained reasonably well-placed to weather the global slowdown but will see growth decrease to 5.3 percent in 2009, a 1.7 percent reduction from the growth rate in 2008.
What can you say about these economical predictions? How would these affect your business goals?

Outsourcing Solutions, Inc.
– your outsourcing partner!
References:
S Anklesaria Aiyar, Swaminathan. "Economic forecasts: The good, bad and ugly." 21 December 2008. Economic Times of India. Accessed 21 December 2008. Link here
"Int'l finance leaders see 'very dark' year." 23 December 2008. Manila Bulletin. Accessed 23 December 2008. Link here
"World Bank head sees 'worldwide problem' in 2009." 18 December 2008. Economic Times of India. Accessed 20 December 2008. Link here
Comments
Recommended Providers
Recommended Articles
Ask the Expert
Please
click here
or send an email to
jeff@outsourcing.ph
with your questions about outsourcing.