Dec
18

December 18, 2008 |

Leave a Comment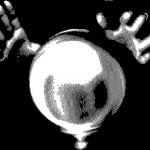 During the Asian-Oceanic Computing Industry Organization meeting in Hong Kong, Dr Ganesh Natarajan, CEO of ZenSar Technologies and chairman of India's National Association of Software and Services Companies (NassCom) shares his predictions about trends in outsourcing for 2009.
Dr. Natarajan forsees 3 definite trends in outsourcing that are already making their presence felt and will persist on through next year.
SLOWDOWN
Despite global corporations are seeking to reduce overhead, there would be a definite slowdown in demand for the services of the outsourcing industry.
"…there will be more opportunities to do outsourcing, but the total volume of business will come down, so growth will come down. There will still be growth, but it will be slower. I think it will be slow for the next 12-15 months, and then when the global economy revives, then we will be back to the high rates of growth."

– Dr Ganesh Natarajan, chairman of NASSCOM
INTER-REGIONAL COLLABORATION
The outsourcing market is going forward through more collaboration between countries and regions, such as Indian companies expanding into countries like the Philippines and China, to tap in the quality human resources and platform for potential clients.
"I think this is important. I think even in China, we need 14-15 centres where India companies can set up. I was in Suzhou a few weeks back and it has really good infrastructure. Now we have to build the talent and skills there so that people can start building centres there.

I think in the future, maybe 70% of the work will be done in India, and 30% will be distributed across Asia, in Eastern Europe, Latin America."
– Dr Ganesh Natarajan, chairman of NASSCOM
OUTSOURCING FOR INNOVATION
For the new year and onward, Outsourcing can lead to better, innovative ways of developing software applications.
"If you look at the way applications are developed today, it is still very boring, it's old processes. I think innovation will be much richer applications, much more user oriented. There's a term called, semantic applications, which means that the applications itself will evolve based on the user preference."

– Dr Ganesh Natarajan, chairman of NASSCOM.
Outsourcing can also be a major contributor of new technology through IT service outsourcing capabilities.
"If you look at India's outsourcing market, roughly 60% is technology, and 40% is process outsourcing. 60% is what we call application development, maintenance, testing, ERP and 40% is BPO, which is transactional services and contact centres.

The key to success is primarily the quality of people … all bright, well-educated, engineers, good English speaking skills."

– Dr Ganesh Natarajan, chairman of NASSCOM.
I believe that most of Dr. Natarajan's predictions are likely to occur in the following years or so but I think he's a bit too optimistic to imply that the impact of a weakening global economy could revive in a year or so.
How about you? Do you think that Dr. Natarajan's predictions on outsourcing trends could be spot-on?

Outsourcing Solutions, Inc.
– your outsourcing partner!
Reference:
"NASCOMM boss talks future of outsourcing." 10 December 2008. Commsday. Accessed 11 December 2008. Link here
Comments
Recommended Providers
Recommended Articles
Ask the Expert
Please
click here
or send an email to
jeff@outsourcing.ph
with your questions about outsourcing.