Nov
3

November 3, 2008 |

Leave a Comment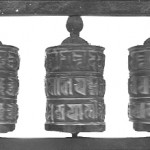 Recession inspires fear worldwide, particularly for those employed in India's IT and business process outsourcing (BPO) industry where a slowdown in services could mean mass lay-offs affecting thousands of employees.
India Inc.'s C-level executives are quick to reassure, putting on some spin control before things do actually spin out of control.
There are no such lay-offs are being planned and are just rumors.
Close to the truth is that companies like Infosys and Tata Consultancy Services are in fact pursuing their recruitment efforts.
Pratik Kumar, human resources chief of India's third largest IT exporter, Wipro denied any claims of the company's evaluation on 3,000 employees for performance-related matters.
The same goes for Satyam where news of its Chairman Ramalinga Raju sending e-mails to all employees on the company's bright prospects and to urge them not to pay attention to negative speculations that are rampant on the media and Internet.
Aegis BPO announced plans of adding a 1,000 people to its workforce per month, marking their total employees to 35,000 this fiscal year end. Since its acquisition of US-based PeopleSupport Inc., Aegis BPO projects of achieving 35 percent growth despite these trying economic times.
Though I personally believe that we all have to keep positive in order to be productive to get out of this rough patch called recession and I commend the efforts of the C-level execs for making efforts in keeping confidence and boosting employee morale, I just wonder how would the future turn out in regards to their claims?
Is this all talk or are they going to walk according to their words?

Outsourcing Solutions, Inc.
– your outsourcing partner!
References:
"No meltdown job cuts, assure Tata Consultancy, Infosys." 30 October 2008. Economic Times of India. Accessed 3 November 2008. Link here
"Aegis BPO to hire 1,000 every month." 31 October 2008. Economic Times of India. Accessed 3 November 2008. Link here
Irani, Jessica & Shivapriya, N. "India IT Outsourcers Deny Talk of Layoffs."  31 October 2008. Business Week. Accessed 3 November 2008. Link here
Comments
Recommended Providers
Recommended Articles
Ask the Expert
Please
click here
or send an email to
jeff@outsourcing.ph
with your questions about outsourcing.