Nov
20

November 20, 2008 |

Leave a Comment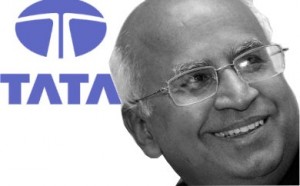 The economic times may be big trouble for many but for India's biggest IT exporter and outsourcing company, TATA Consultancy Services (TCS), it is business as usual.
Despite the gloom that is projected ahead, TATA's CEO Subramanian Ramadorai still has reason to smile.
Recently, TCS earned the 6th spot in the Fintech list of the top 100 global entities offering IT solutions for the financial services industry worldwide, being the only company from India to do so.
The list was compiled by research firm American Banker and Financial Insights with focus on IT applications and services companies, which garner more than one-third of their revenues from the financial services sector.
TCS also bagged India's largest e-governance contract, to computerize Employee State Insurance Corporation (ESIC) and provide smart cards for about 15 million industrial workers across the country.
ESIC is a statutory corporation under the ministry of labor & employment for implementing social security schemes. The ESIC scheme provides protective social security to over 10 million industrial workers and their family members under India's laws.
The e-governance project is slated to be operational within the next 12-18 months. This is the second big government project bagged by TCS; the first was Passport Seva Project.
Subramanian Ramadorai also believes that the situation in the US would provide better opportunities for TCS and other outsourcers.
He projects that US financial services companies, in their drive to shrink and cut costs, will discontinue to their "captive" back-office information technology operations. They will turn to third party providers to handle their companies' needs in consulting, system integration and back-office outsourcing.
And in light of how outsourcing has become a serious and sensitive issue in the US as a major cause in the rise of unemployment in the major Western power, the TCS CEO explained that this issue could be managed. TCS is a major buyer of US-made communications and data server technology and employer of personnel in the US with a development center already set up in the state of Ohio.
Economic pressures are barely giving global financial institutions and governments breathing space to assess their priorities and programs, TCS and its CEO Subramanian Ramadorai are still looking and working ahead towards the future of better business.

Outsourcing Solutions, Inc.
– your outsourcing partner!
References:
"Tata CEO sees opportunity as US banks cut back." 20 November 2008. Economic Times of India. Accessed 20 November 2008. Link here
"TCS among six Indian firms named on 'FinTech 100′ list."  20 November 2008. Economic Times of India. Accessed 20 November 2008. Link here
"TCS to bag India's largest e-gov deal."  20 November 2008. Economic Times of India. Accessed 20 November 2008. Link here
Comments
Recommended Providers
Recommended Articles
Ask the Expert
Please
click here
or send an email to
jeff@outsourcing.ph
with your questions about outsourcing.