Oct
30

October 30, 2008 |

Leave a Comment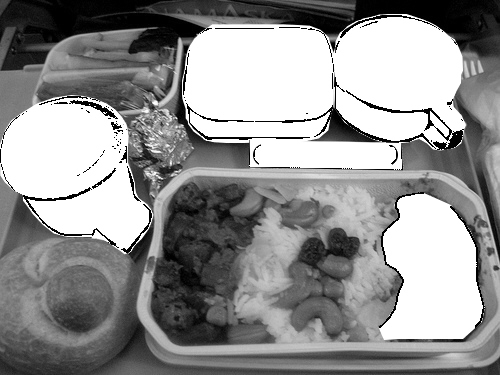 You would know things have fallen to an all-time low when the finest airline cuisine decides to make some drastic changes to its in-flight menu. When the friendly skies have become a tad miserly, that is a sign that we are in a bad time.
Air India is scrimping on its in-flight expenses, bringing down on-board food and beverage costs by removing premium brand items off the menu and reducing the quantity of hot meals. Not surprising in the face of the worldwide financial crisis, the airline has to also contend with high fuel costs, underutilization of its resources as well as tough competition.
Air India and the aviation sector is not the only firm brought down by the economic turmoil.
Associated Chambers of Commerce and Industry of India (ASSOCHAM) reports that many Indian companies could lay off 25 percent of their respective workforce in the next 10 days. The mass layoffs are expected to occur across many sectors, such as in real estate, steel, construction, IT-enabled services and financial services.
Even the tycoons of India are experiencing major setbacks in their net value worth as this year has proven to be a year of major losses, worth billions. Companies owned by India's 10 richest individuals have suffered severe erosion of their market values, between 50 to 93 percent.
Collectively these companies have lost USD400 billion.
In China, the situation is no better. The Hong Kong Federation of Industry projects that 25 percent of 70,000 manufacturing companies in Guangdong which employs 10 million workers will soon are going out of business.
Already affected by demands for increased wages and regulation, these Guangdong manufacturers face further challenges in falling demand for their products as well as stricter credit lines up to 50 percent from their banks.
The housing crisis that has brought the US real estate market and its financial foothold to its knees is also manifesting itself in the People's Republic. Property sales have fallen 15 percent in August over the previous year. In major cities Beijing and Shanghai, sales went down 55 percent and 39 percent respectively. It is forecast that next year values may indeed go lower.
This growing drought in sales is affecting China's developers, many of which have borrowed heavily to fund their projects during the times when real estate values were high. Now, several developers have gone down in debt also leaving behind many disgruntled clients who cannot claim for the housing they already paid for.
But not everywhere in Asia is the gloom of doom.
According to the investment arm of the World Bank, the International Finance Corp, the Philippines is in a better position than any other country in Asia to hold out against the worldwide economic turmoil.
The banks and the financial sector of the country remains "liquid", adequately capitalized and presently managed by professionals who in their competence aspire to maintain confidence in the system amidst financial fears and stock scares.
The business process outsourcing sector is also confident that due to recent revenues have indicated that the goal for 35-40% growth to $7 billion remains on track as many companies off-shore have been turning to the Philippines for cost-effective solutions in the face of this economic crisis.
Many off-shoring and outsourcing firms in the Philippines declare that the meltdown have a positive, or for some, neutral effect on their operations.
It is business as usual as a majority who are looking forward to implementing measures to take advantage of the economic crisis, such as intensifying marketing efforts and exploring new market segments.
All in all, the Philippines have a positive outlook on the future of business. Though there is potential for failure, there is also potential for survival and success. The general viewpoint is focused on that positive potential and directed to make that potential a reality.

Outsourcing Solutions, Inc.
– your outsourcing partner!
References:
Comments
Recommended Providers
Recommended Articles
Ask the Expert
Please
click here
or send an email to
jeff@outsourcing.ph
with your questions about outsourcing.