Oct
2

October 2, 2008 |

Leave a Comment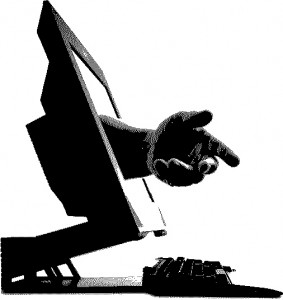 The Wall Street storm is not only affecting the American financial climate on housing, credit and banks but also on its information technology (IT) firms, products and services  industry too.
The storm's effect is also impacting far shores, however to some degrees as governments and economies do what they can to shelter and surpass this.
Is your business ready to face the IT challenges brought about by this recent economic turmoil, alone?
Other than the most obvious benefit of hiring the external support services of an IT outsourcing firm which is reduced cost in equipment and facilities for IT infrastructure, another benefit is that for an average salary of an in-house IT professional, you could get a team of IT professionals through outsourcing.
Many businesses, even the small-to-medium enterprises, now rely on IT systems: for logistics, for communication, for accounting and finances and for marketing. Computer downtime can be a serious stumbling block that would also cost plenty for the company.
One hired in-house IT professional could only have the time and energy to handle problems in queue; this is cause for more delay. Add to that, holiday, vacation leave and the possible sick days your hired in-house IT professional could take.
On the other hand, contracting an external IT support provider can give you access to a staff of professionals; experts in IT and IT-business relate areas who can be made available to you 24/7 and can handle more problems efficiently and effectively, leading to less downtime and better preventive measures ensuring that your business would not experience the similar IT issues again.
You do not even have to concern yourself with mundane human resources matters and put more focus on making your business more productive and navigating it to more markets.
A word to the wise though, when you decide to acquire the assistance of an IT support team through outsourcing, make sure that you seek and screen the one best fit for your company and your specific business requirements, such as compliance to standards and compatibility to your present IT infrastructure.
During these turbulent times, please do not be testy. There are many IT firms preying on panic, concerns and needs of small-to-medium enterprises during this current crisis, promising a lot however failing to deliver.
An audit of your external IT support provider is acceptable. Despite your business is actually making savings in hiring external IT support services, an investment is still an investment however the worth. It must be protected and prepared well against certain risks and shifts. You have to confirm that you are actually getting the services you are paying for, according to your service contract.
What you would want to avoid are service firms that appear to have a lot of potential but are actually predators that "eat and run", what you need is a partner with a proven, professional track record in providing quality IT support and services.

Outsourcing Solutions, Inc.
– your outsourcing partner!
References:
Dillon, Andy. "Outsourcing keeps your IT costs down." 29 September 2008. The Birmingham Post. Accessed 2 October 2008. Link here.
Wailgum, Thomas. "Financial Industry Mergers, Acquisitions and Meltdowns: What's in Store for IT Execs and Staffers?" 18 September 2008. CIO Website. Accessed 2 October 2008. Link here.
Comments
Recommended Providers
Recommended Articles
Ask the Expert
Please
click here
or send an email to
jeff@outsourcing.ph
with your questions about outsourcing.