Oct
20

October 20, 2008 |

Leave a Comment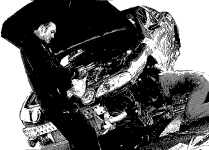 Having trouble with your business relationship with your outsourcer? Service results fail to reach your expectations? Turn things around for the better by repairing and tuning up your outsourcing contracts.
Ask Professional Insight
Sometimes acquiring a professional's outside perspective on your company's outsourcing contract can aid you in evaluating whether it is best to stay on with your current outsourcing vendor or cancel the contract and move on.
Consultants can also point out the strategic areas in the contract or services that could be considered ambiguous and guide staff members who are directly dealing with the vendor for effective management.
Count on every Cog
In evaluating your vendor's conduct and performance in regards to your contract, getting your internal staff's reviews is helpful in finding which particular areas the vendor has not delivered.
However, care must be applied in weighing evaluations from your company's internal sources, since personal preferences of your staff can lead to biased reviews against the outsourcing contract.
Get Top Brass
During evaluations and renegotiations, it would be wise to get your senior officers to take interest and participate in the meetings. Showing a united front as a company can prove to be to your advantage and would impress your vendor how strong the company's vested commitment is in the relationship.
Setting up also a separate governing body to manage meetings and manage the progress between the company and the vendor can be effective, especially when the company has contracted multiple vendors.
This "board" can impartially coordinate or mediate during disputes on the service level agreements and deal with inquiries regarding responsibility for the multiple vendors.
Set Performance Gauges and Indicators
During the renegotiations of the service level contracts, it is best to establish indicators, metrics and criteria that will help the vendor determine the contract goals and milestones that should be prioritized with minimal supervision.
Also, include customer satisfaction surveys and reviews in the service level contracts, where vendor performance and efficiency can be monitored.

Outsourcing Solutions, Inc.
– your outsourcing partner!
References:
Frank, Diane. "So You've Inherited a Crummy Outsourcing Contract…" 24 September 2008. CIO Website. Accessed 10 October 2008. Link here
Frank, Diane. "How to Renegotiate an Outsourcing Contract." 10 October 2008. CIO Website. Accessed 10 October 2008. Link here
Comments
Recommended Providers
Recommended Articles
Ask the Expert
Please
click here
or send an email to
jeff@outsourcing.ph
with your questions about outsourcing.