Oct
27

October 27, 2008 |

Leave a Comment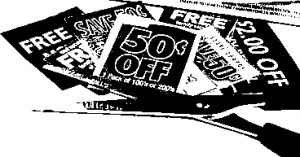 With today's present economical woes, everyone and every organization must do what they can to get by.
Commodities and values are a mess, the financial and business environment is fraught with factors favorable for failure.
What can anyone do?
John Tozzi of Businessweek suggests that companies, particularly small-to-medium enterprises, should just cut costs. It is classic, simple and convenient.
Cut back on costs, on items and services that are unnecessary. Trim out the fat, tighten the belt buckle up several notches. Put some away to save for a rainy day.
There is also this neat presentation on the 10 measures to reduce company expenditures. Here is the summary list below.
1. Reduce Energy Use
2. Telecommute
3. Pay Invoices Early
4. Curb Travel Expenses
5. Find Cheaper Space
6. Buy Second Hand
7. Go the Barter Route
8. Manage your Inventory
9. Cut your Tax Bill
10. Audit Fixed Assets
It is just interesting to note that 6 of the suggested measures can be directly linked to profitable qualities of outsourcing.
Finding cheaper space and reducing energy use
WIth outsourcing, you do not have to worry about renting office space for staff as your potential third-party service provider has that solely in the bag along with operational and power costs as well.
Buy second-hand? Instead, get a helping hand
No need to wonder where to find office furniture and computer equipment at bargain rates, you just need to seek out and screen a reliable outsourcer whose infrastructure, support and services is most compatible to your business needs.
Telecommuting from Iowa, from the Philippines or from India
You can think of the staff you hired to handle your company work through outsourcing as your own employees who are just "telecommuting" to work for you.
More than a provider, but possibly a partner
Good outsourcing services providers are concerned for your business growth because their business growth are tied to it as well.
Make the most of the opportunity to grow with your outsourcing services provider in terms of their locations as they could get you access to emerging markets.
Via your outsourcer's business connections, you might also locate other companies and businesses you can trade or align with.

Outsourcing Solutions, Inc.
– your outsourcing partner!
References:
Tozzi, John. "Shifting into Cost-cutting Mode." 24 October 2008. Business Week. Accessed 26 October 2008. Link here
Tozzi, John. "10 Ways to cut Business Costs." 24 October 2008. Business Week. Accessed 26 October 2008. Link here
Comments
Recommended Providers
Recommended Articles
Ask the Expert
Please
click here
or send an email to
jeff@outsourcing.ph
with your questions about outsourcing.