Sep
26

September 26, 2008 |

Leave a Comment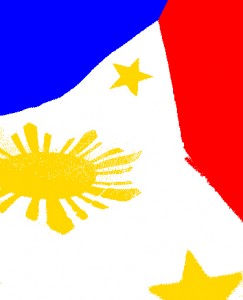 Setting your sights on the Philippines as your prime business process or knowledge process outsourcing destination? Are you eager to engage in business, working with Filipino proficiency and potential? If so, then you better research on how business gets done well in the Philippines in order to achieve the success you want out of the business partnerships you forge.
Recently, global mobile operator giant T-Mobile has selected to partner with WNS Philippines to provide customer care for its United Kingdom-based clientele.
WNS Philippines was chosen as partner because the contact center services has a deep understanding of customer needs, a track record of operational excellence and most importantly, are aligned to T-Mobile's company values, according to Russell Taylor, T-Mobile UK's customer services director.
Actually, the Philippine business culture does share similar traits with Western business culture particularly that of the US, even Philippine corporation laws were basically patterned after American corporation and enterprise laws. There are only some nuances that should be observed by the keen business executive and entrepreneur interested to invest in a business partnership in the Philippines.
Here is the insider's look.
Etiquette
Most Filipinos were raised to respect others, respond well to respect, they value reputation and are conscious of one's status in respect of the other.
For example, Filipinos usually address professional people formally by their job titles, like "Engineer Cruz", "Attorney Jose", "Doctor Romero" as a show of respect. The professional can request a more informal approach after the formal introduction.
It is the same in dealing with and addressing high-ranking government and military officials, such as "Chief Rodriguez", "Secretary Flores", "General Alfonso", "Congressman Zubiri" et cetera.
In regular settings such as the office, school or elsewhere, it is expected to address people with courtesy such as "Mr", "Sir", "Mrs", "Ma'am/Madam" or "Miss", followed by their surname. When you have known them for a long period of time or until they invite you or you request them to be more informal, that is when you can use someone's given name.
Politeness and courtesy are likable traits to Filipinos, particularly when these are practiced by foreigners.
As regards to dess code, summer-type clothing normally is suitable for the Philippines' tropical climate. It is acceptable for businessmen to conduct calls in short or long-sleeved shirt and ties without a coat. Either a two-piece suit or the native "barong tagalog" (a lightweight, long-sleeved shirt worn without a tie) are acceptable, ordinary business attire. Light suits and dresses are appropriate for women.
Appearances do matter, however. If you wish to be taken seriously, dressing the part of a pro who means business is the first step to the right direction.
Communication
English is the official business language in the Philippines, so Westerners may not find a difficult time to strike up a conversation. Most correspondences, contracts and other documents are also written in English.
Like their Asian neighbors, Filipinos would rather avoid "loss of face" or public humiliation. Therefore, Filipino contacts prefer to work in an atmosphere of calm and restraint– a pleasant and positive atmosphere is most attractive for them.
They avoid direct confrontation and would typically reply politely with a smile rather than disagree and give negative feedback to the other party's ideas. Filipinos do not like to say "No" immediately and would like to have room for more options and further negotiations.
Because of this, business negotiations can take longer than anticipated. The pace of doing business in the Philippines can be slow since decision-making process tends to be detailed and protracted.
Management
Filipinos have a tendency to take things personally and this shows in every aspect of their culture and society.
Business matters dealt with at a face-to-face basis in a warm and pleasant atmosphere. To a Filipino, having a cordial working place, cultivating friendships and developing personal rapport at work are aspects that would lead to more productivity and importantly, company loyalty.
Filipinos value family relations, this influences and reflects in their working relationships. As the boss you play a parental role to your Filipino subordinates role, creating a hierarchical management style. This strong sense of hierarchy exists within many Philippine business organisations, instructions are to be given clearly and precisely and subordinates are expected to follow those instructions with little or no discussion. Many different levels of subordinates and business protocol need to be negotiated until the final decision maker is reached.
In reprimanding employees, do so privately and in a gentle manner.  You always make it a point to end the meeting on a positive note and confirm the criticism is not personal but a professional advice that would best serve the employee's personal interests as well as the company's interest. This is to be consistent with your employee avoiding "loss of face".
On a last note, you might want to review two previous Outsourcing Opinions articles: Outsourcing to China, Dealing with Dragons and Outsourcing: Insights on India as these two countries have also influenced Philippine culture in ancient history.
The business etiquette and insights presented in those earlier articles can be applied as well in the Philippines since these three countries have business and cultural ties that are older than the United States of America.

Outsourcing Solutions, Inc.
– your outsourcing partner!
References:
Comments
Recommended Providers
Recommended Articles
Ask the Expert
Please
click here
or send an email to
jeff@outsourcing.ph
with your questions about outsourcing.