Jul
31

July 31, 2008 |

1 Comment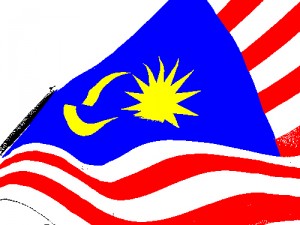 Southeast Asia is fast becoming a region of high growth and business potential both in manufacturing products and providing services through improvements in telecommunications and outsourcing.
Countries, who are neighbors with only demarcation lines and sea straits as fences, are now actively competing with each other in marking their niche in the booming IT and outsourcing services thereby creating a dynamic environment for business where innovation and quality improvement flourishes.
On the spotlight is Malaysia.
The country has ambitions of becoming the one-stop outsourcing center for multinational companies who plan to leverage competency processes of their businesses such as financial services and insurance, banking, logistics, and supply chain management. Malaysia and its professional sector are very much up to the task and have claimed recognition all around the world.
Malaysia plans to strengthen its hold on providing design and industry competencies, aiding corporations in becoming innovative and competitive while leaving the process-oriented operational competencies and low-end services to its largely populated neighbors, such as the Philippines.
Focusing their native talent pool's potential and capability in serving the higher end-value driving needs of its outsourcing customers, in business consulting services in the energy and insurance sectors worldwide,
Malaysia has become a specialized outsourcing market offering competencies and compatibilities one can't find anywhere else in Southeast Asia.
Case in point, banks, engineering, construction as well as communications companies from the Middle-East have selected Malaysia as their prime destination for outsourcing as a result from the Malaysian government's initiative in making the country as a global hub for Islamic business investments.
As majority of Malaysia capital market is compliant to sharia or Islamic law regarding commerce and trade, business in Malaysia has become very popular for Middle-east investors and issuers.
As more Middle-east firms and businesses expand operations and interests in Malaysia and vice versa, this enriches the local market with securities, bonds and funds and attracts foreign investors who can access Islamic funds and participate in the market without restrictions in the repatriation of capital, income and profits earned from Malaysia.
Due to this unique market brand of outsourcing services providers catering to Islamic and non-Islamic business interests and investments, Malaysia aims to upstage outsourcing favorites India and China.

Outsourcing Solutions, Inc.
– your outsourcing partner!
Comments
Recommended Providers
Recommended Articles
Ask the Expert
Please
click here
or send an email to
jeff@outsourcing.ph
with your questions about outsourcing.