Jul
15

July 15, 2008 |

Leave a Comment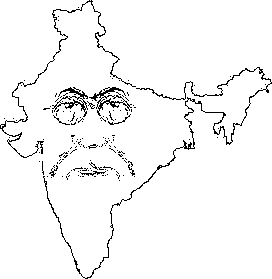 When it comes to information technology (IT) offshore outsourcing, India has been king for quite some time. But due to recent internal economic developments, the country's claim as a world leader is being challenged by up-and-coming countries that are fast developing into strong contenders.
India has earned USD48.7 billion from remote servicing of IT and other business processes, and it is estimated to earn more as the IT outsourcing industry continues to grow 28 percent annually.
For such huge profits, it's no surprise that India's success is being emulated by other governments in forming national policies amiable to foreign investment, such as tax exemptions for companies providing business process outsourcing.
These governments are each organizing trade agencies that foster development and promotion of local facilities and resources that would be attractive to foreign firms to do business with them, such as the Philippines' Business Processing Association whose action plan towards preparing the ideal IT business environment , generating 900 000 IT outsourcing related jobs and cornering 10 percent of the world outsourcing market in 2010 have been wholly endorsed by the incumbent President Gloria Macapagal-Arroyo.
As rivals rise out in the horizon, there is also trouble for India from within. Work force erosion is high, and it is quite normal for a company to have to replace its entire personnel working on the floor of a customer support center annually.
And though there is a huge output of graduates coming through to the industry, not all have the skills needed for intensive IT work coupled with effective communication.
Companies are now finding it a challenge to recruit from the best universities, leading to inflated salary demands, more job-hopping, even to poaching talent from other companies.
Last April 2004, Infosys Technologies, an Indian outsourcing firm distributed near USD23 million in bonuses to its ten thousand employees. "…We're doing a lot of other things to retain employees," said Stephen R. Pratt, then chief executive of the Infosys consulting arm in the United States.
Aside from an increasing scarcity of qualified and committed personnel on the production floor and in middle management, there have been issues regarding customer satisfaction, information security and privacy which has darkly bruised India's image as the prime choice for outsourcing.
Recent government policies regarding the industry may also hamper business development. On May 10, 2008—new legislation has been approved by India's government that increases the excise tax from 8 percent to 12 percent, particurlarly on packaged software developed by software developer BPOs. This same legislation, the 2008 Finance Bill of India, also expands the 12.36 percent service tax on a broader range of services, now including internet backbone services, carrier services, Internet traffic services, telecommunication services and access services. The schedule period corporate taxpayers are required to file in their  tax returns was subsequently reduced, thereby increasing the chances of a company to incur penalties for not filing in time.
At present, India is still holding on strong to its throne and resolving internal struggles but with the rise of several determined and developed competitors in the Asian region, analysts believe that India could be very well be stepping down from its sole reign over the world's outsourcing industry.

Outsourcing Solutions, Inc.
– your outsourcing partner!
References:
Comments
Recommended Providers
Recommended Articles
Ask the Expert
Please
click here
or send an email to
jeff@outsourcing.ph
with your questions about outsourcing.