Jul
31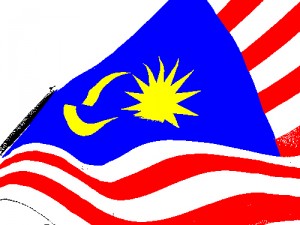 Southeast Asia is fast becoming a region of high growth and business potential both in manufacturing products and providing services through improvements in telecommunications and outsourcing.
Countries, who are neighbors with only demarcation lines and sea straits as fences, are now actively competing with each other in marking their niche in the booming IT and outsourcing services thereby creating a dynamic environment for business where innovation and quality improvement flourishes.
On the spotlight is Malaysia.
The country has ambitions of becoming the one-stop outsourcing center for multinational companies who plan to leverage competency processes of their businesses such as financial services and insurance, banking, logistics, and supply chain management. Malaysia and its professional sector are very much up to the task and have claimed recognition all around the world.
Malaysia plans to strengthen its hold on providing design and industry competencies, aiding corporations in becoming innovative and competitive while leaving the process-oriented operational competencies and low-end services to its largely populated neighbors, such as the Philippines.
Focusing their native talent pool's potential and capability in serving the higher end-value driving needs of its outsourcing customers, in business consulting services in the energy and insurance sectors worldwide,
Malaysia has become a specialized outsourcing market offering competencies and compatibilities one can't find anywhere else in Southeast Asia.
Case in point, banks, engineering, construction as well as communications companies from the Middle-East have selected Malaysia as their prime destination for outsourcing as a result from the Malaysian government's initiative in making the country as a global hub for Islamic business investments.
As majority of Malaysia capital market is compliant to sharia or Islamic law regarding commerce and trade, business in Malaysia has become very popular for Middle-east investors and issuers.
As more Middle-east firms and businesses expand operations and interests in Malaysia and vice versa, this enriches the local market with securities, bonds and funds and attracts foreign investors who can access Islamic funds and participate in the market without restrictions in the repatriation of capital, income and profits earned from Malaysia.
Due to this unique market brand of outsourcing services providers catering to Islamic and non-Islamic business interests and investments, Malaysia aims to upstage outsourcing favorites India and China.

Outsourcing Solutions, Inc.
– your outsourcing partner!
Jul
28
If you know the enemy and know yourself, you need not fear the result of a hundred battles. If you know yourself but not the enemy, for every victory gained you will also suffer a defeat. If you know neither the enemy nor yourself, you will succumb in every battle.
- Sun Tzu, The Art Of War.
Jul
24
Changes are happening in China that can affect the information and communications technology landscape of not only in Asia but also to the rest of the world.
With the sheer size of its economic capacity and vast human resources, the country is already a force to be reckoned with.  China's government and its business sectors focus more and more on infrastructure development, training their people in acquiring competent technical skills and communication (English proficiency is now mandatory for earning B.A. and M.A. college degrees) as well as  enhancing their Internet connectivity.
The country is on the rise to becoming a superpower in IT services outsourcing industry by possibly when the millennium reaches its first decade.
Despite these improvements, there are several risk factors that serve as barrier for China in being a business destination for prospective growth. These risk factors can all be boiled down to one thing: China's business culture.
To make the most of what China has to offer for the savvy IT entrepreneur; cheap but technically-skilled labor, government policies protective of private ownership and intellectual property and physical proximity to solid and growing markets in Asia, the knowledge of Chinese business practices and negotiation strategies is a definite requirement.
Jul
17
As you and your company decide to send your back office processes and customer services off-shore for its obvious gains (such as reduced labor costs), you might choose between contracting a business process outsourcing (BPO) service provider to handle these processes ("to go native") or establishing your own captive off-shore operations ("to go captive").
Let's examine the advantages of each approach to determine which can serve your company's interests best.
keep looking »